You don't need to venture too far from the beaten track to enjoy a bikepacking adventure. In fact, you don't even need to leave Cape Town.
1. Close to Home- 1 Night
There's no need to plan a massive trip for your first adventure. There are plenty of places close to home where you can spend a night, get your set-up dialled in and experience the essence of bikepacking without the fuss. How about a ride within the city limits to a campsite in the deep south?
The Soetwater Restcamp is one of the City of Cape Town's municipal campsites and is arguably the best located. Situated around the corner from Kommetjie, towards Witsands, it's a narrow grassy plain between the rocky shore and the low ridgeline of the southern peninsula. It features 61 campsites with electricity as well as over 100 without and is a great spot for a first night of proper bikepacking. You can do a relatively short ride to Soetwater on a Friday or Saturday evening, followed by a longer ride home the next day. The location in Kommetjie allows you to buy dinner at a local restaurant or grab something to make for supper at a shop in the village as you cycle through.
Starting in Green Point, under the shadow of the Cape Town Stadium, it's a 45km ride with 950m of climbing, which even with a loaded bike is an easy afternoon ride. Start at 15:00, reach Soetwater by 18:00, pitch your tent and settle in for the night. The next day you can take the long way home via the Mother City's most remote southern outposts.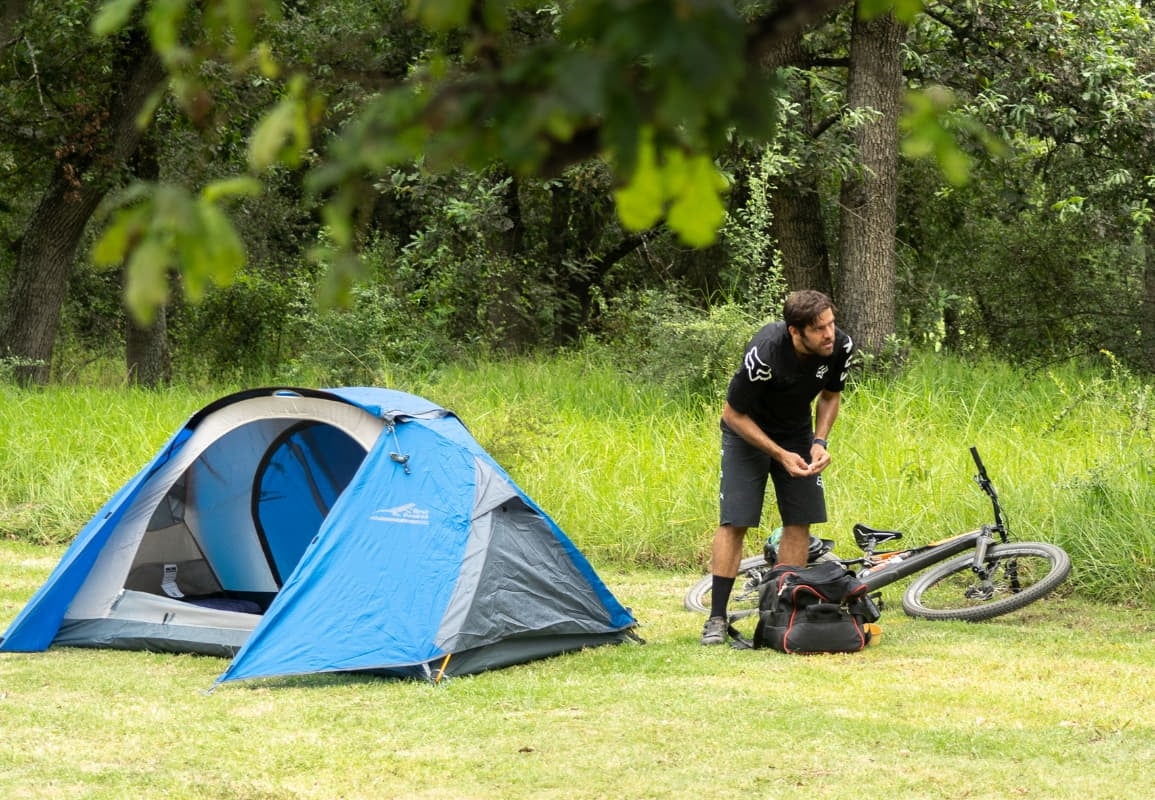 2. Further Afield- 2 Nights
After getting your set-up dialled in on a one-night trip expand to a two-night adventure. To make things more comfortable we're going to suggest one night of camping and a night in a bed and breakfast, that way you get to use your gear and enjoy all the creature comforts of a proper bed and bathroom.
A great road bike route is to start in Somerset West on Friday afternoon, ride to Kogel Bay Resort for Friday night. Then on to Trail's End in Grabouw for Saturday, before taking on Franschoek Pass for a longer final day on Sunday. All told the route includes 211km of riding, with 104km of that coming on a big last day. This final day also includes summits of three mountain passes, but after a good night's sleep, that shouldn't be a problem.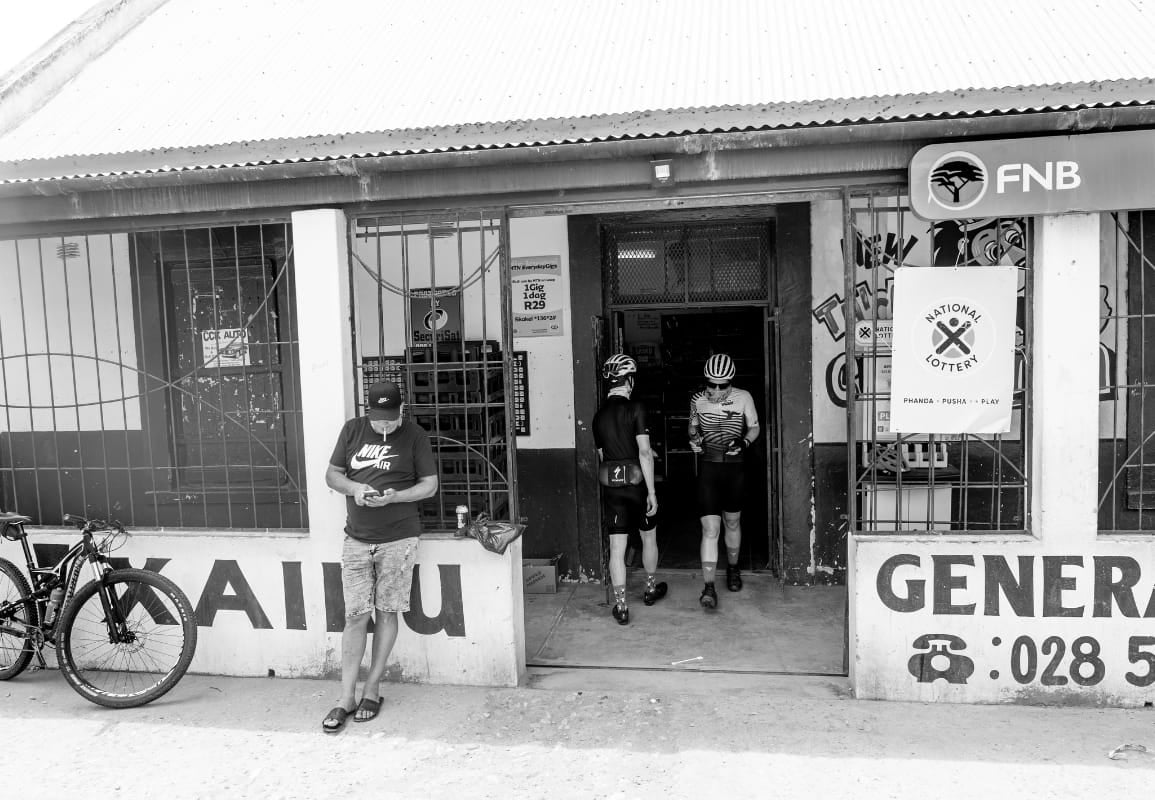 3. The Open Road- 5 Days of Adventure
Having notched up a couple of short trips you should now be ready to take on a bigger adventure. Like a tour of the Western Cape's most famous mountain passes… Starting in Stellenbosch the proposed route crisscrosses the Cape Fold Mountains; summiting Franschhoek, Du Toitskloof, Bainskloof and Mitchell's Pass. It also features a couple of nights staying in one spot, so you can leave your tents pitched and take on a bigger, more challenging ride, without the added weight of your camping gear.
After two days of 60 odd kilometres per day, the third day is a 100km day, but as it starts and finishes at Goudini Spa you can ride it without any excess weight on your bike. That makes the double summit, from the South and North of Mitchell's Pass a relative synch. Day 4 is another of fully loaded riding, but with only Du Toitskloof Pass to conquer it shouldn't be too tough, even on tired legs. The final day is potentially 78km long, although there is an option to cut out the summit of Bainskloof Pass from the Wellington side in order to shorten the route and make it an easier ride to Stellenbosch along the undulating Agter Paarl and Klapmuts roads.