What Hiking Tent Do I Need?
The First Ascent tent range offers 5 options to cover all your adventure needs. Whether you're spending 6 cold nights in the depths of the Drakensberg, bike packing through the boundless terrain of the Cederberg, or roaming through the fish river canyon in the height of summer, we have a tent for you.
A critical factor to any multi-day adventure into the wilderness is selecting the correct shelter. Not only is it essential to being sufficiently protected from the elements, but after a long day on the trail, there's quite simply nothing better than easing down in your tent knowing you have a comfortable night's rest ahead.
This guide will assist you in understanding our tent range, and ensure you equip yourself with the best option for your nights in the wilderness.
By answering the below questions to ensure you understand what type of hiking tent you need for your next adventure.
What are the conditions I will be camping in?
By conditions, we're referring to weather extremities, such as wind speeds, temperature fluctuations and amount of rainfall for your chosen area. A tent that is suitable for a Summer camping getaway in the Magaliesberg is not necessarily likely to hold its own in the dead of Winter near Cape Town's West Coast.
It is therefore vital to understand the specific weather conditions you will be faced with on your trip as this will determine which hiking tent it best suited to your needs.
Do I need a 3 season, or 4 season hiking tent?
Now that you know what conditions you will be camping in, it is important to know whether you must invest in a 3 season hiking tent, or a 4 season one.
The general rule of thumb is this: if there are no trees visible on the horizon as far as the human eye can see, then be prepared for some icy winds and colder temperatures. In this instance, a 4 season hiking tent is the way to go. If there are trees visible on the horizon, then a 3 season tent will do as the temperatures will, generally speaking, be more moderate in nature.
How much weight will I be carrying?
Here it's important to understand what weight you will be carrying overall on your person, to help determine how light you need to go when choosing a hiking tent.
One item you should never compromise on is a fit-for-purpose hiking tent, as this may be your only shelter for the duration of your trip. The last thing you want is to have your trip ruined by poor sleep due to your tent not providing enough protection from the elements or being too heavy or bulky while trekking (incorrectly purchasing a 2 person tent when a single person tent is perfectly sufficient).
Do I need a single person, 2 person, or 3 person tent?
This may seem obvious, but in some instances it might make more sense to opt for 2 single person tents so the weight is distributed evenly amongst two explorers, as opposed to one person taking on a heavier load and carrying a 3 person tent for 2 other people.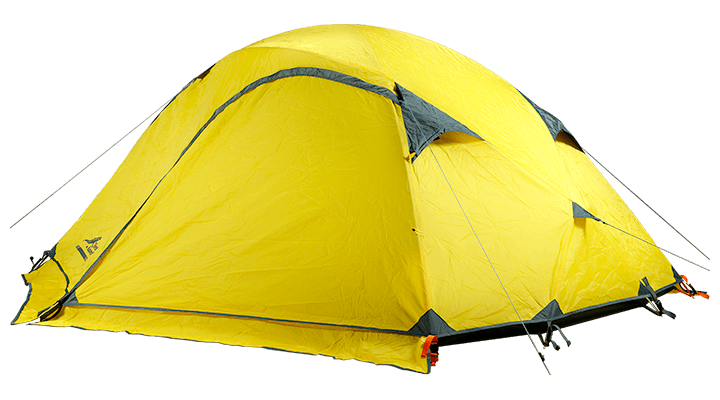 Drakensberg / Kilimanjaro / Everest Base Camp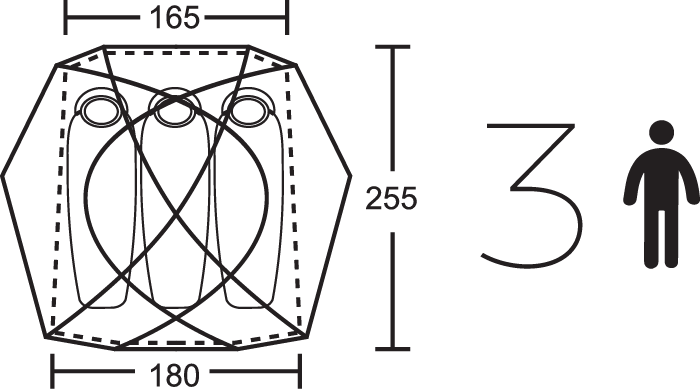 The Peak Tent is a three person, 4-season hiking tent with a unique pole design configuration for extra stability. Vestibule areas at both side doors of the tent allows for a wind draft that can be controlled through the zipped door windows.
Snow skirts are situated on both sides of the tent to keep you protected from snow and wind during extreme weather conditions. The Peak Tent features loads of internal pockets and a removable roof storage for valuables. The 4-pole structure ensures that the tent is sturdy, even in extremely inhospitable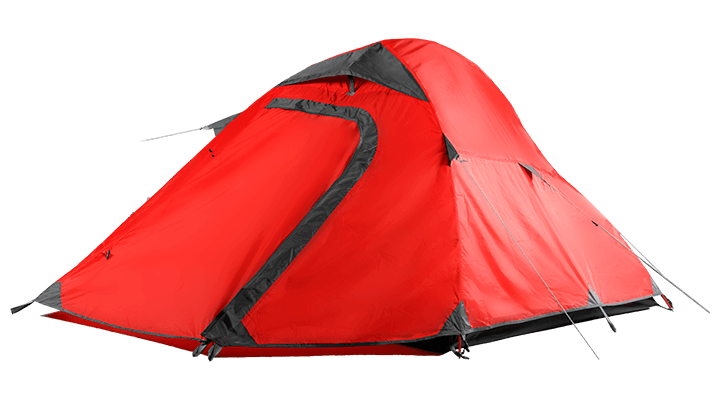 Fish River Canyon / Drakensberg / Kilimanjaro / Bike Packing

The Helio II two person, 3 season tent is ultralight and built-to-last through virtually any conditions. Specially designed to fit in the lower compartment of a hiking pack or in a top case of an overland motorbike. Weighing only 2.45 kg, this tent is highly packable and easily transportable for couples in search of adventure.
The single pole construction allows for a hassle-free, quick setup, while offering sturdy protection from extreme weather conditions. Reflective guy ropes for added visibility at night, with an enlarged awning for when the weather does not allow for cooking outside. Enjoy a dry, protected and restful night's sleep in this all season hiking tent.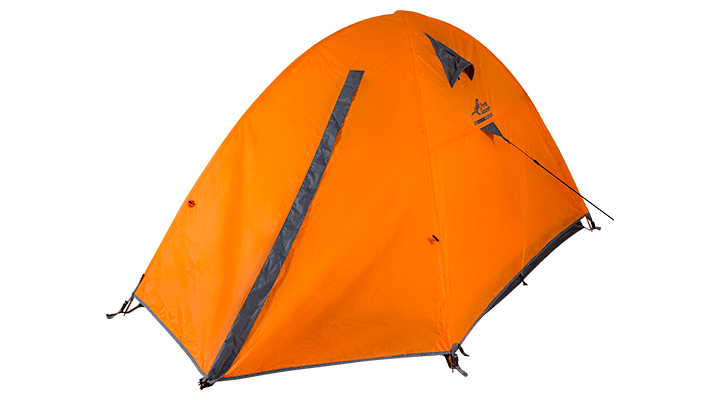 Camping / Trekking / Multi-day Hiking Excursions

The Starlight II Tent is a lightweight two person, 3-season hiking tent. The ideal tent to use for camping, trekking or multi-day hiking excursions where weight and space is of utmost importance. The durable, yet lightweight outer fabric of this tent makes it the ideal camping companion for moderate to warm temperatures. Reflective guy ropes offer additional visibility and safety during low light conditions, while the sturdy aluminium pegs will ensure this tent stays in place.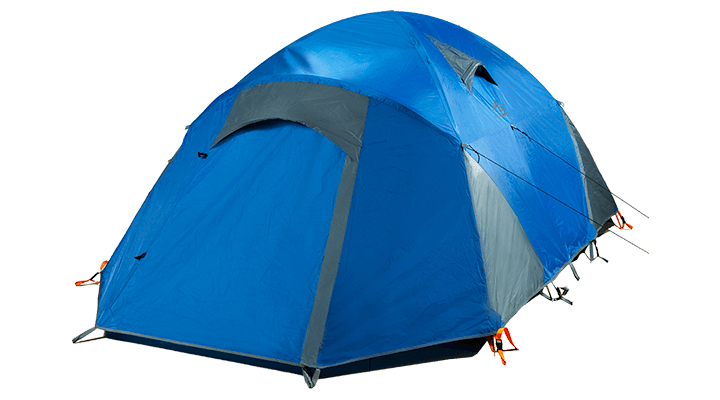 Drakensberg / Kilimanjaro

The Eclipse Tent is a versatile three person, 3-season hiking tent with vestibule areas and a well-ventilated inner tent for those warmer days. The durable aluminium poles ensures the tent's structure is kept sturdy in moderate weather conditions.

With additional removable inner roof storage, this tent can easily store all your adventure essentials. Reflective guy ropes will keep you visible during low light conditions, while the durable outer fabrication will keep you protected from the elements to ensure a restful night's sleep.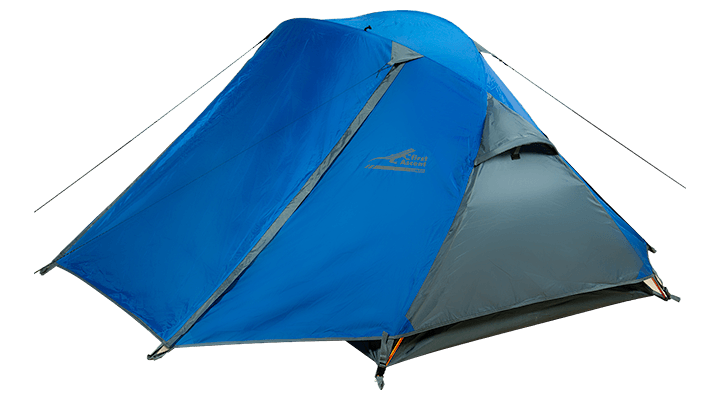 Fish River Canyon / Drakensberg / Bike Packing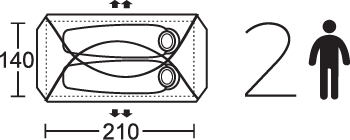 The Lunar Tent is a versatile two person, 3-season hiking tent with ample undercover gear space and two large doors for ease of access and improved ventilation. The 2 poles cross each other twice, which adds to the tent's durability.

This is the ideal tent for an adventurous couples getaway where weight and space are limited, but the weather forecast is varied.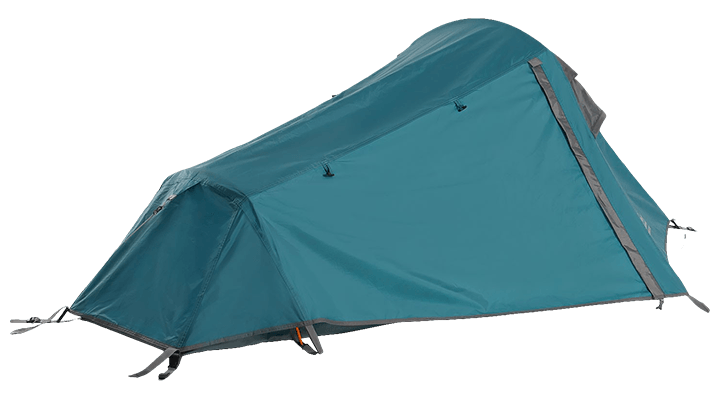 Bike Packing / Ultralight Hiking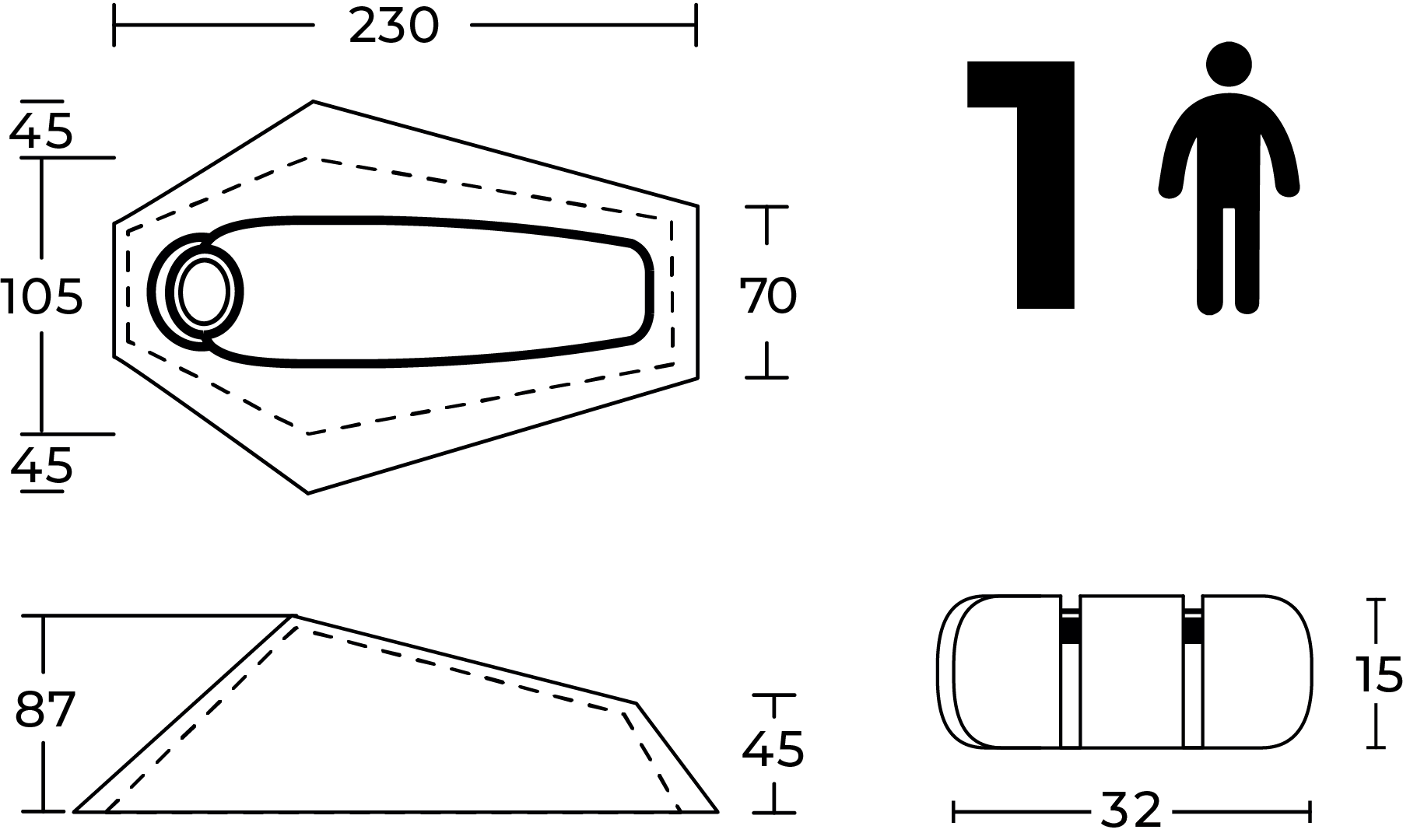 The Stamina Hiking tent is an ultralight, 1 person 3 season hiking tent that is the most compact tent in the First Ascent range. Specially designed to fit in the lower compartment of a hiking pack, the top case on an overland motorbike or to be attached to your bike. Weighing only 2.04 kg, this tent is ideal for solo hikes or any bikepacking excursions.
Read all about our favourite camping spots, choosing the correct sleeping bag, and tips and tricks to make your adventure the best one yet.
in South Africa to visit in 2021
Camping Spots in South Africa
How to choose a sleeping bag
Read our handy sleeping bag guide