Your top winter jackets!
09 April 2019
|
First Ascent
The winter season is here which means it's time to start shopping for your winter jacket. Selecting a jacket which is best suited to your lifestyle and provides you with all the warmth, comfort and protection you need, will be the key to conquering all your winter adventures.
Where does one begin, with the vast selection of jackets on offer from fleece to down, choosing the perfect fit for you may be a daunting task. We have made it easier for you, narrowing down the main jacket categories and their key styles for this winter season.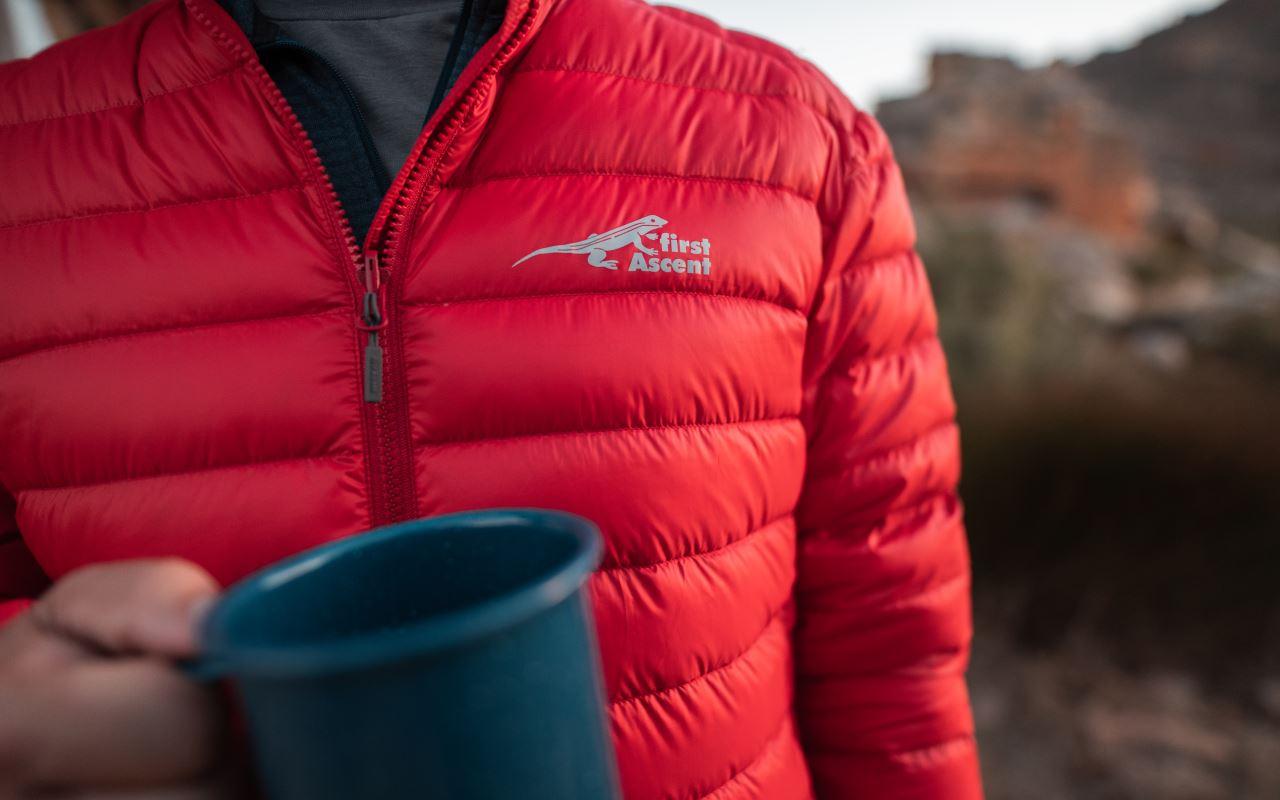 FIRST THINGS FIRST - FINDING THE RIGHT SIZE FOR YOU
All our apparel is designed to ensure a comfortable fit. It is therefore important to ensure that you select a correctly sized garment for your body size.
Read more on our size guide page, to assist you in selecting the best fit for you.
DOWN
Down Jackets offer top insulation properties, a high warmth-to-weight ratio and are lightweight and highly compressible. Their superior warmth and unrivalled comfort, make down jackets an essential winter piece.
Transit Down Jacket
The Transit Down Jacket range offers ideal warmth without the bulk, with an insulation warmth equivalence to 650 Fill Power. This Jacket is highly compressible and packs into its pocket, making it a favourite amoung travellers and commuters.
Down Seal Jacket and Parka
A modern, mid-weight Down Seal Jacket featuring a 600-fill power insulation with a DWR coating to aid with water-repellency. Featuring bonded baffles to eliminate the down from migrating, cold spots from forming and water from penetrating into the down insulation.
SYNTHETIC
Compass Jacket
Whether you heading out for a walk or setting up camp, the Compass Jacket range will make sure you stay warm and keep cozy. Made of Microtex fabric and filled with Thermo-Shield synthetic insulation, this jacket is built to provide ultimate comfort during the winter season.
WATERPROOF
Keep moving regardless of the weather with a high-quality waterproof jacket. When purchasing your next rainwear jacket, make sure you are able to identify the terms relating to the varying levels of water-resistance, to ensure that you have the best rain jacket for the activity at hand.
Submerge Jacket
A new packable, lightweight waterproof jacket, built for moderate rain conditions and best used for trek and travel - you won't want to leave this jacket behind on your next adventure.
Discovery 3-in-1 Jacket
The Discovery 3-in-1 Jacket combines superior comfort with unrivalled versatility. A waterproof Vaportex outer shell interconnects with a mid-weight fleece inner, to provide ultimate protection in changing weather conditions.
FLEECE
Our fleece garments are manufactured using different fabrics and materials, with varying weights as well as technical features to suite a variety of requirements and activities. Whether you are looking for a standalone fleece, something to layer under an outer shell or a pre-race fleece top, our fleece range offers versatility, making it easy to find a fleece to suite your needs.
Eco Sherpa Fleece
Sherpa Fleece offers you the extreme insulation benefits of a high fleece pile on the inside with a mid-weight classic fleece outer. The inner is made from recycled fibres which supports sustainability.
Finn Fleece 1/4 Zip Top
Therma-Pro, a brand new technology in fleece, offers you all of the warmth without the bulk of traditional fleece.
With the vast variety and versatility of each winter jacket category, you're bound to find the one that has all the components you need to survive the cold, wintery months in warmth and style!