When it comes to compulsory kit for trail races, many ask the reasons why. Mountain Challenge Series organizers Wildrunner share with us the reasons why compulsory kit is required.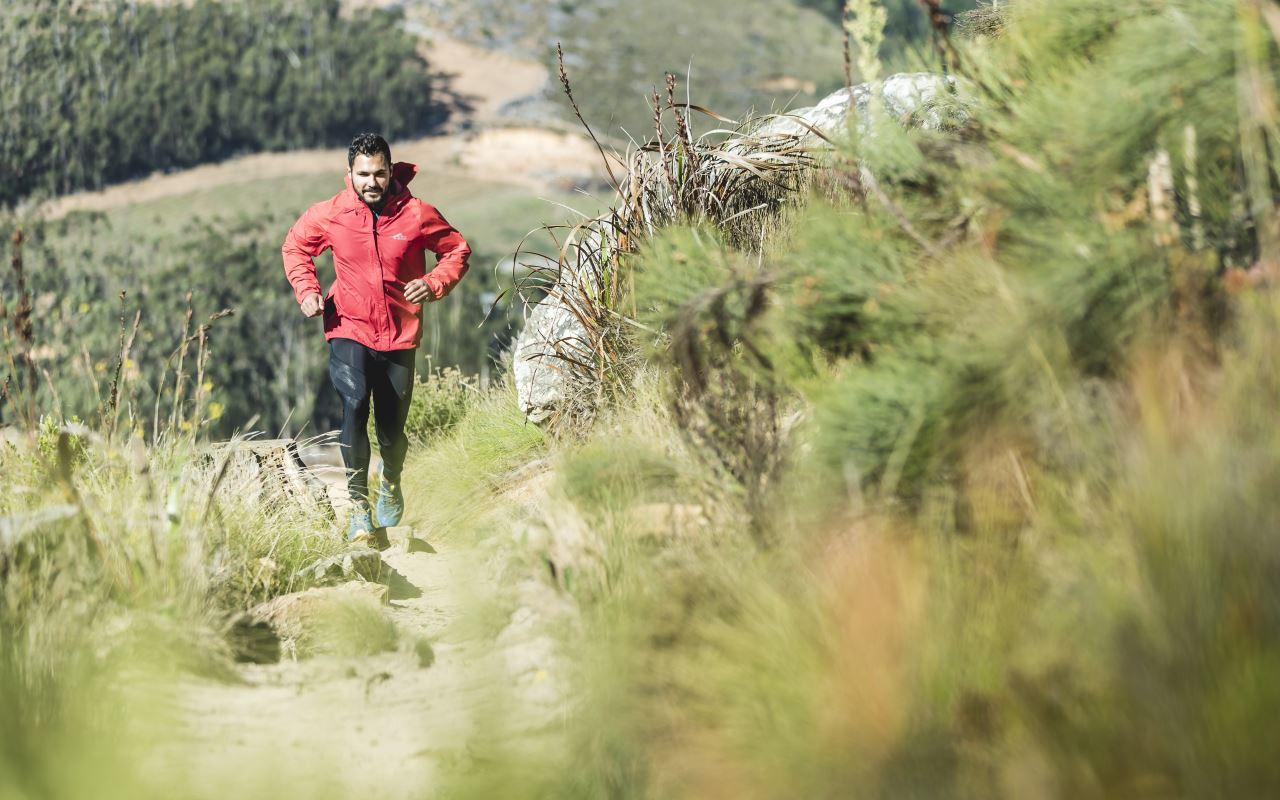 There is always one… some dude that ran hours of trail in the late 80s in a pair of polly shorts with nothing more than a melted Bar-One in his back pocket and a neckerchief from his grandfather that served as sun protection, a receptacle for consuming water from the streams, and a sling or ankle strapping for when things went wrong.
This dude from the late 80s likes to remind us all how trail running was done when the human race was properly tough and the mountain was ours to conquer. The thing is, we've all learned a lot since those days, in particular that no mountain is ever conquered, that we are simply permitted time on the great rocks. And that time can be swiftly shortened through bad planning and lack of proper mountain running equipment.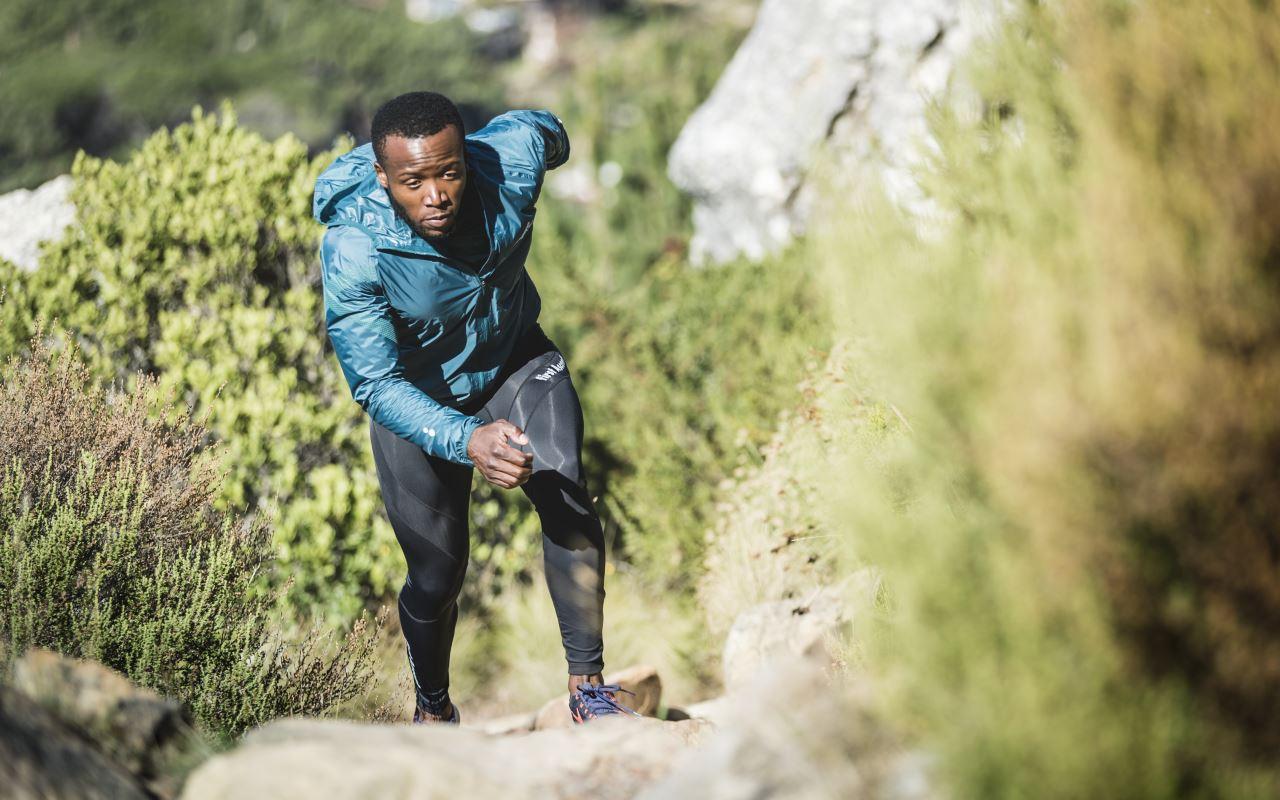 We put a pretty comprehensive list together for our BOS Sport Mountain Challenge Series, amplified by Jaybird, but investing in the required kit can seem overwhelming. Here is an easy way to build up your trail arsenal, pass every kit check, and get more out of your mountain time. The most important aspect to consider, is that mountain weather is fairly unpredictable. Temperatures at the top can vary dramatically from those at the base, and visibility can change swiftly, too. With this in mind, your kit should allow for quick changes.
Trail footwear is a story all on its own. In short, get your shoes fitted by an expert, and base your choice on the kind of terrain you will be running, rather than coordinated colours or shoes that double as jeans-and-a-braai solution.
A technical pack is your next big move. This is where the safety vs weight debate rages. Start with safety, not the other way around. Choose a pack with sufficient space to house compulsory race equipment, and ensure that you try on a few before investing. Consider the position of pockets for easy fuel access, and a structure that can be adjusted for a snug, chafe-free fit. Women's specific packs are a relatively new innovation, and allow for shorter back lengths and more comfortably positioned straps and clips. You want to reduce or eliminate taking a pack on and off during a race.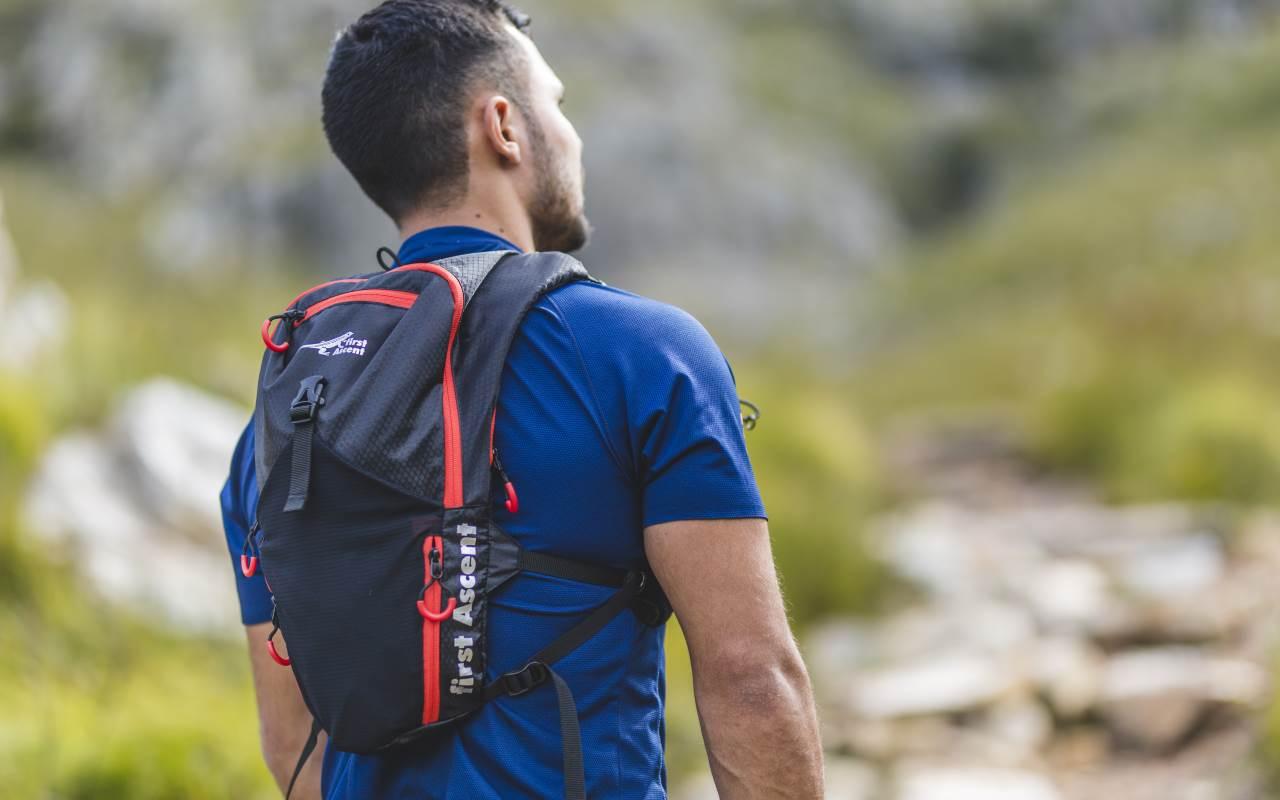 Packs offer various hydration systems. A reservoir (or bladder) with a tube ensures easy access to fluids without breaking or changing your stride. Bottles or soft flasks held in the front of the pack are easier to refill on long runs, but require slightly more concentration as you need to use your hands to hydrate. A collapsible cup has become a new regular on compulsory kit lists. This reduces overall waste from an event, allowing aid stations to fill directly in to your own cup. It also reduces litter in our precious wilderness environments, and enables easy sipping from streams during racing and training.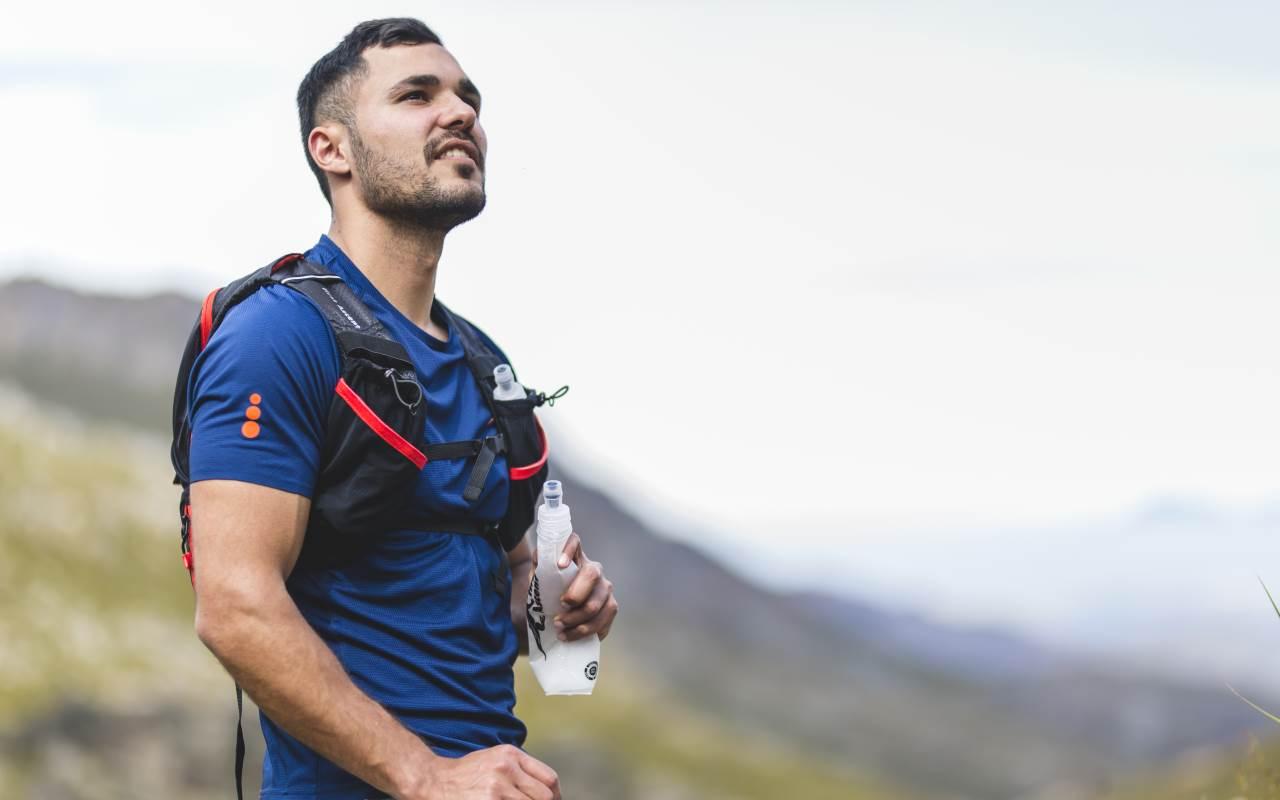 The stuff that should never leave your pack includes a whistle, space blanket, basic first aid and simple ankle strapping. For basic first aid, include items like anti-inflammatories, rehydrate sachets, antiseptic cream, plasters and cable ties. You can add a tube of sunscreen to that if you wish, but don't skimp on the biggies. These items could literally save your life, or that of a fellow mountain runner.
Before we cover the hotly debated outer shells, a moment to consider what lies below. Even in sub-zero conditions, we warm up quickly. Layer so that you can go down to a tee or vest and shorts or tights easily, and reverse the process in minimal time if the weather, or your luck, turns. Compulsory kit lists often call for a thermal layer, as well as a micro fleece. These are not long sleeved running tops; their fabric enables optimal insulation. They are light and easy to pack in to small pockets.
Then there is the whole wind breaker vs waterproof conversation. Take a moment to consider the science behind this one. A windbreaker is a lightweight outer shell, ideal for protecting you from a little bit of wind, or to reduce risk of hypothermia. 99% of the time, it is enough. But when the rain pulls in, you'll want a 100% waterproof jacket, with a hood, which will keep every layer below nice and dry. If the manufacturer does not say 100% waterproof, then choose another brand. Look for tape sealed seams, a hood with draw strings and built in visor. It is a pricey investment, but one that will last many years and multiple mountain adventures.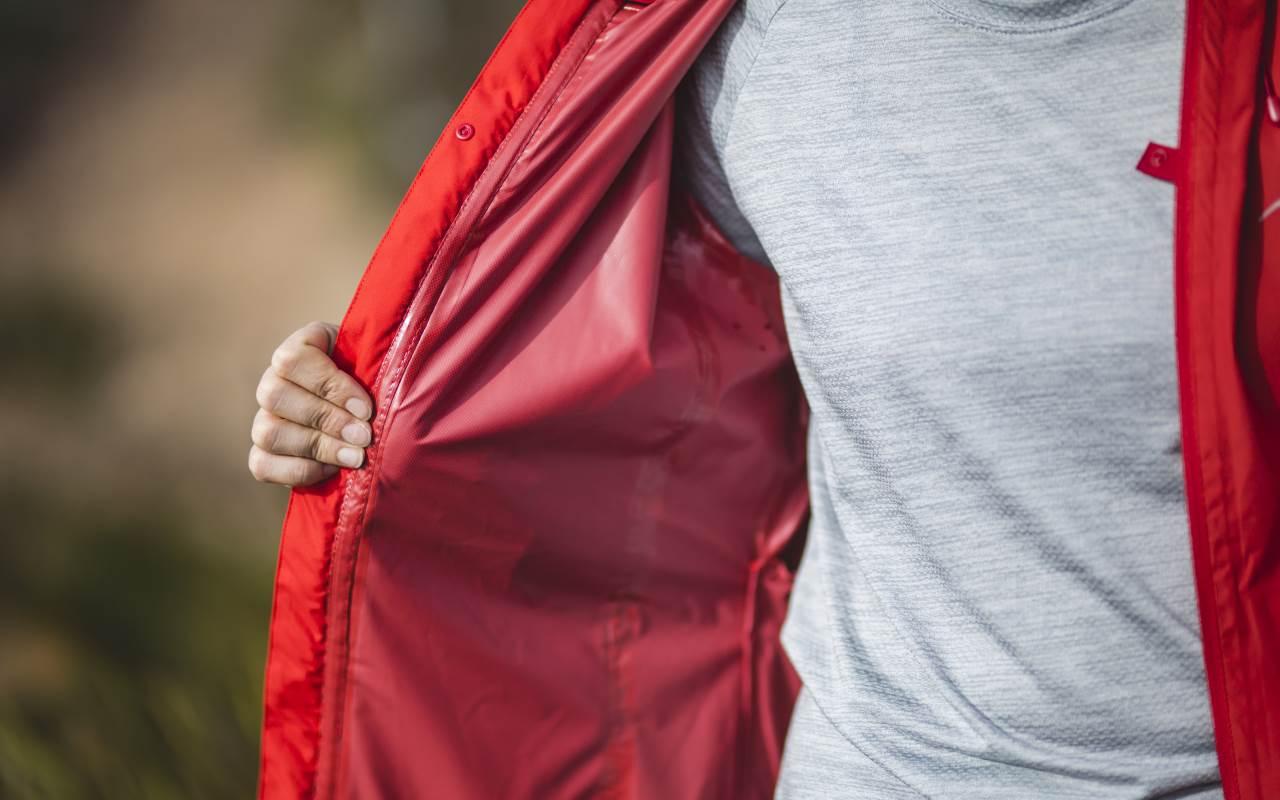 A headband or multi-functional headwear item is a small addition with many uses. It can keep the sun off your neck or forehead, it can assist with body cooling when dipped in water, and it can warm your head, ears or face. A beanie is another small item that can make or break your mountain mission, so lock it away in a dry bag and use it to avoid rapid loss of body heat.
These items may seem like an insult to the dude of the late 80s, with his melted Bar-One. But the list has been added to based on actual experiences out there. On the hottest day, a runner can fall and seriously injure themselves in a shady area, resulting in a rapid loss of body heat and the onset of hypothermia. The more remote the route is, the longer it will take for a helicopter or rescue vehicle to reach the runner. During that time, the use of a space blanket and other layering will save their life.
With recent advances in fabric technology, highly effective kit weighs very little. Never skimp on the items that a race director has made compulsory; there are no excuses or exceptions.
Shop the First Ascent Compulsory Trail Running Kit List here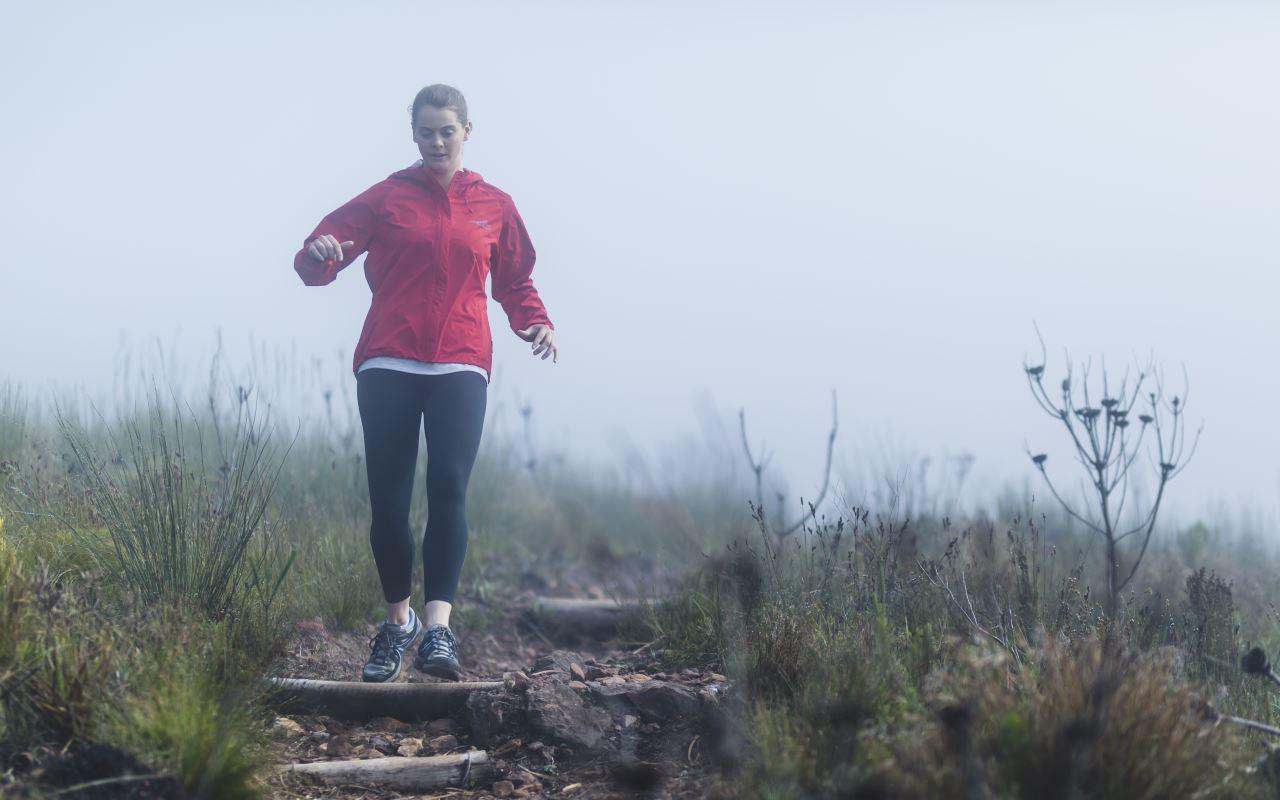 Article supplied by Wilrunner. For more information on Wildrunner events visit wildrunner.co.za
First Ascent is proud to be the exclusive technical product sponsor of the Bos Sport Mountain Challenge Series, amplied by Jaybird. For more information on the series visit mountainchallenge.co.za