Top 5 Tips for Pitching your Hiking Tent
29 August 2019
|
First Ascent
Heading out on your first multi-day hike or planning a summit attempt, no matter the extremity of the adventure you have planned, understanding the weather conditions of the area, the type of terrain you'll be covering and the altitudes you will be reaching, are all critical points to keep in mind when purchasing the tent for your adventure.
The First Ascent tent range has been expertly designed, and performance tested in varying conditions to ensure reliable shelter. Available in 3 or 4 seasons, and in varying capacities and weights, finding a tent for your exploration will be an easy task.
Here are a few of our best tips to keep in mind when pitching your tent.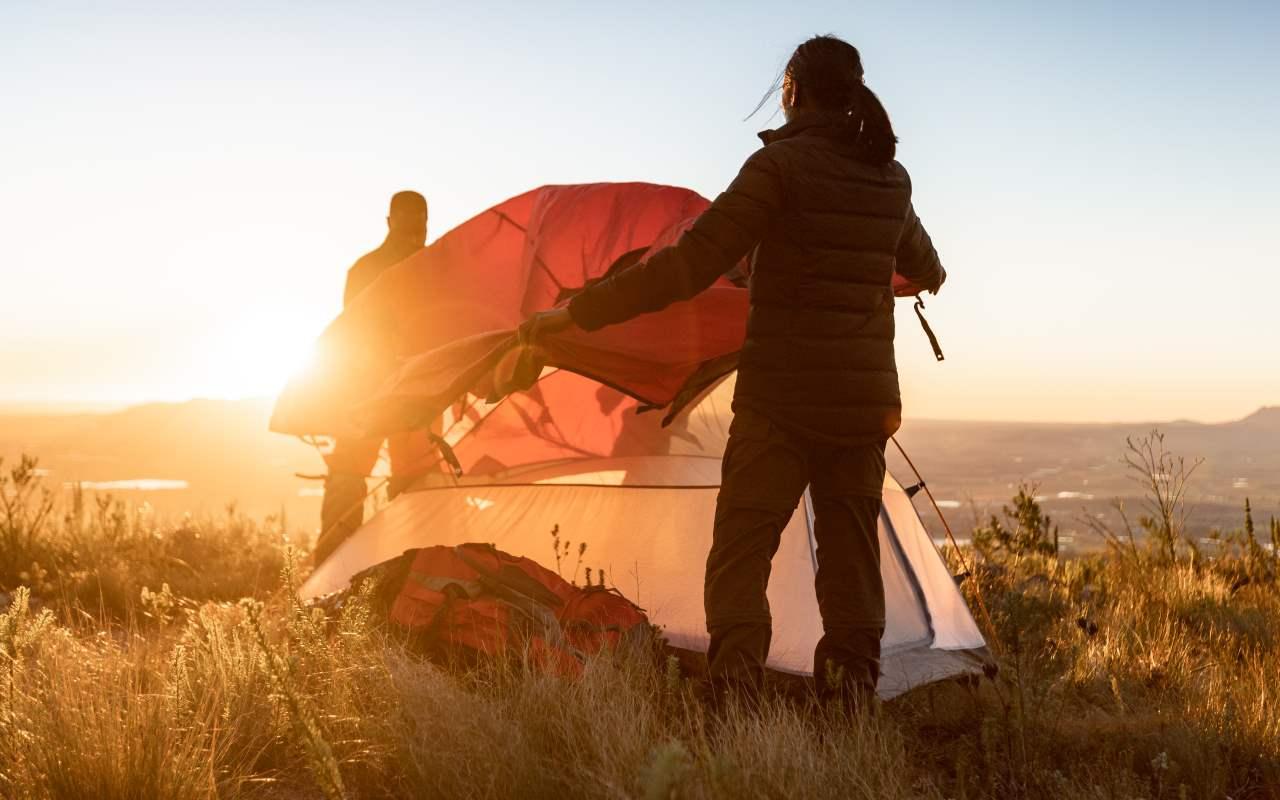 Tip 1:
Selecting the correct tent for the correct conditions is crucial - if snow or extreme conditions are predicted make sure you select a 4-season tent, which will withstand harsh weather conditions.
Designed to withstand the toughest elements, the First Ascent Peak Tent features a unique pole configuration to provide extra stability in high winds, while snow skirts on both sides of the tent prevent snow build-up under the tent.
If you're looking for a slightly smaller, lightweight and more compact tent, then the First Ascent Helio Tent is your answer. The single pole construction allows for easy setup, while still being sturdy enough for extreme weather conditions. An enlarged awning, provides extra space for when the weather does not allow for cooking outside.
Tip 2:
When pitching your tent look for a sheltered area, preferably behind a rock or tree. This will make pitching your tent a lot more convenient in cases where high winds are hindering you from pitching the tent or placing the flysheet over.
Tip 3:
Avoid a bad night's rest by seeking flat ground to pitch your tent on. Rough terrain and slopes are elements which you want to be mindful of when pitching your tent in the mountains.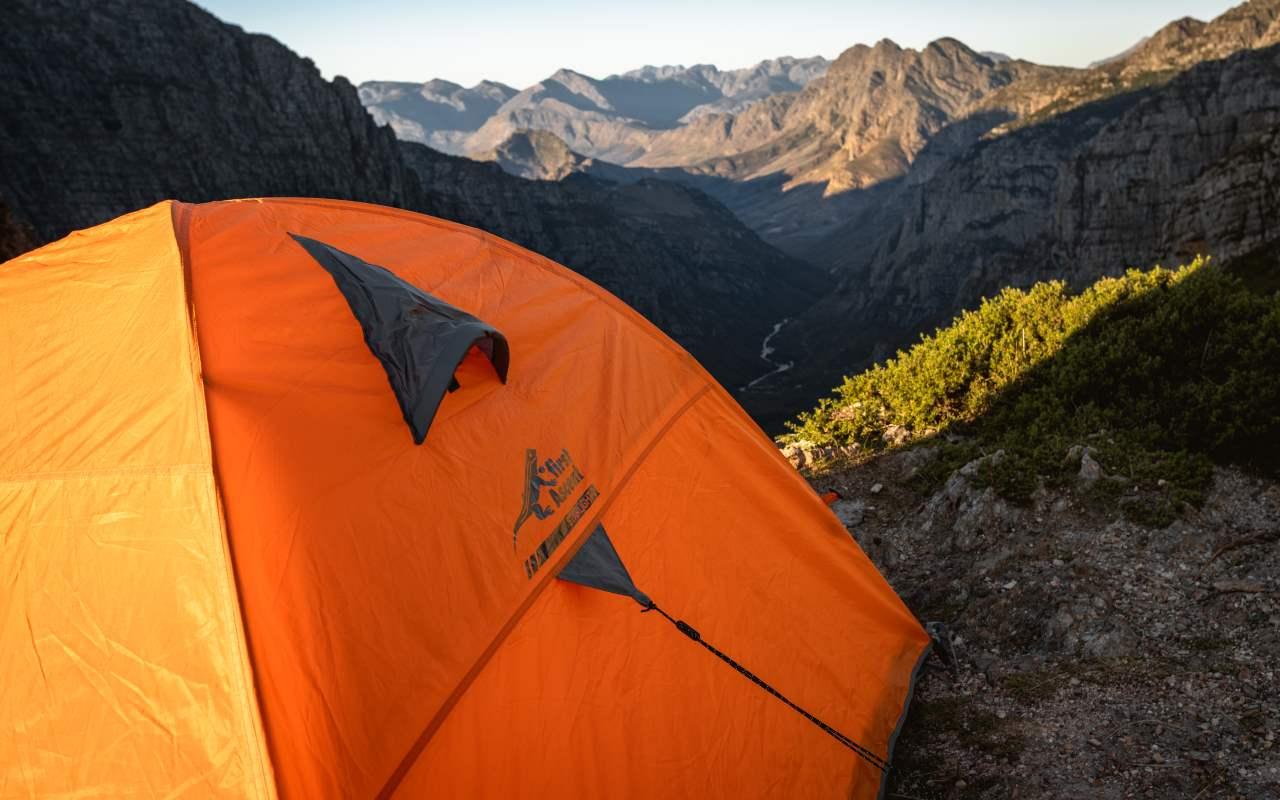 Tip 4:
Always pitch your tent with the tent door facing the opposite direction to the wind. Tents have been designed to be streamlined - making sure that the wind flows directly over the tents surface, avoiding wind gusts from passing through the tent doors and lifting the tent off the ground.
Tip 5:
Ensure that when pitching your tent that you have placed all the pegs into the ground and the guide ropes are securely fastened and tightened, even if there is no wind or poor weather conditions planned – always be fully prepared for all of mother nature's elements, there is nothing worse than waking up in the middle of the night trying to secure your tent!