The Momentum Health Tankwa Trek presented by Biogen Leader's Jerseys
05 February 2019
|
First Ascent
The Momentum Health Tankwa Trek presented by Biogen, is South Africas premier and only UCI S1 category stage race, which gets underway in 2-day's time. Winding through the beautiful Bokkeveld and Witzenburg areas, this 4-day stage race features unique scenery, warm hospitality and tough yet exhilarating riding.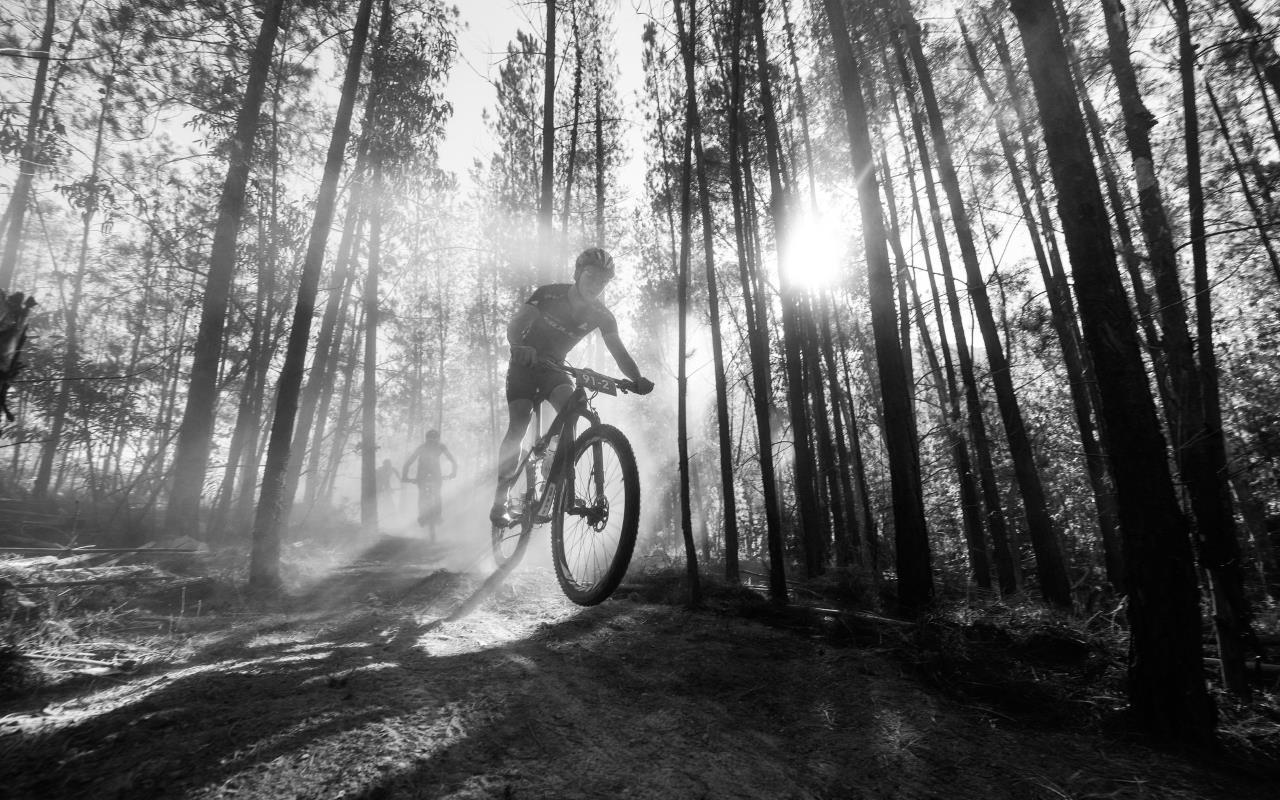 This year First Ascent is proud to announce our development of the leader's jerseys, based on the concept of the new First Ascent Pro Elite Cycling Jersey Range launching in August this year. These jerseys combine high-quality fabric with innovative design, to deliver a jersey worthy of been called a leader in its field.
Leader's jerseys are synonymous with all great stage races, awarded to the leader of that classification at the end of every stage, riders who carry these jerseys are crowned champions. From pink to bright yellow, these jerseys will be hard to miss on the trails of Ceres, keep an eye out for this year's leaders!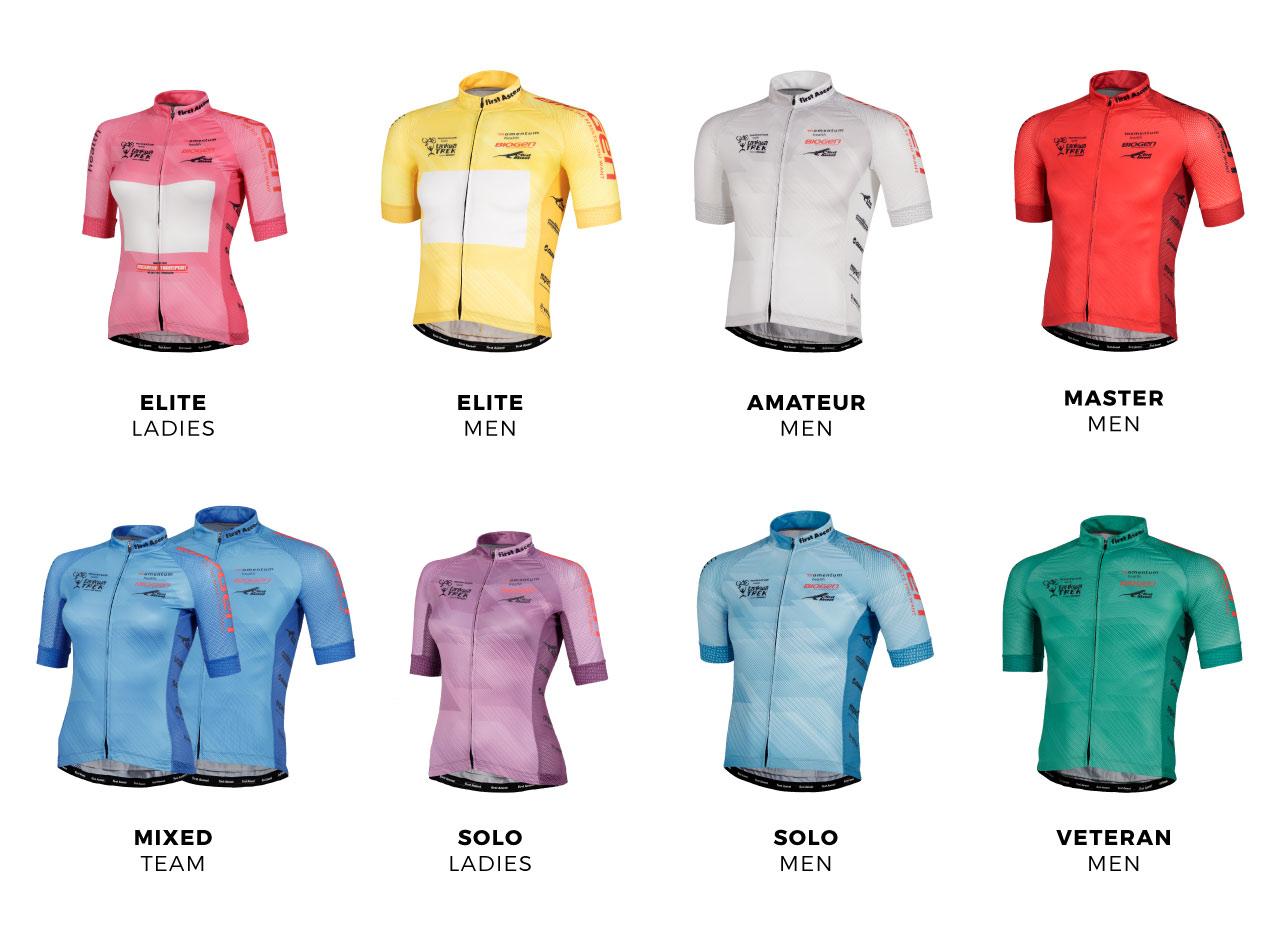 "We were given a brief to create a range of leader's jerseys that were not the typical solid colours. The colours selected were bold and bright, easily recognizable for the supporter. Keeping with the brief of developing a jersey that was not just a solid colour, we incorporated different textures by using different shades of the jersey colour and bringing in mesh onto the sleeve, which did not only add texture but also serves as a functional purpose. It was crucial that the sponsor's logos were clear and visible, making it a key part in the design process – First Ascent Designer, Lauren"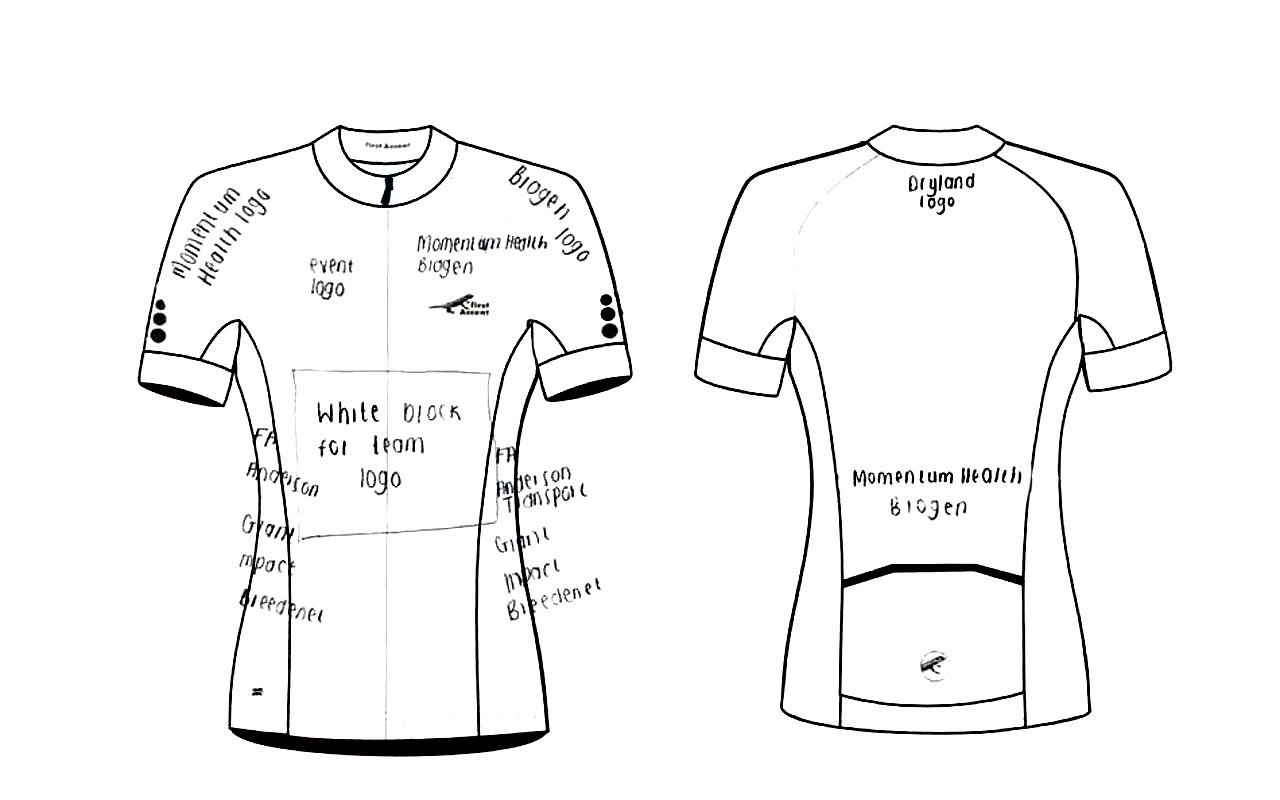 First logo placement draft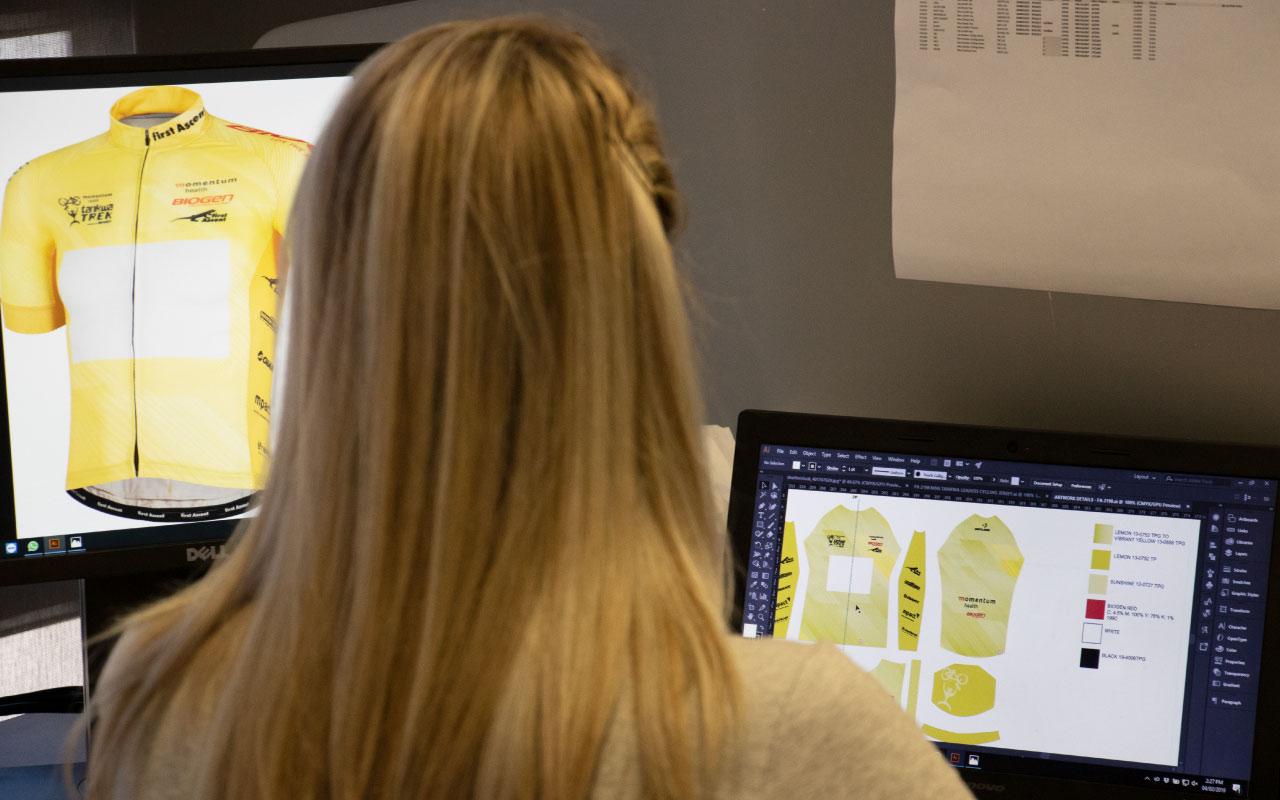 Final touches to the Jerseys being made by First Ascent Designer, Lauren
Designed to perform, the Tankwa Jerseys feature a lightweight, Quik-Wic Fabric base with mesh insets for exceptional comfort and breathability A gripper elastic around the hem and a fabric gripper on the sleeve, ensures that the jersey stays in place, while reflective trims will keep the riders visible on the trail.