The Dog Ate My Down Jacket – A Story of Sustainability
28 October 2020
|
First Ascent
The Scene:
A family holiday home in Velddrif, West Coast, Cape Town
The Crime:
Attempting to consume a First Ascent Transit Down jacket

The Culprit:
Ekko, a German Shepherd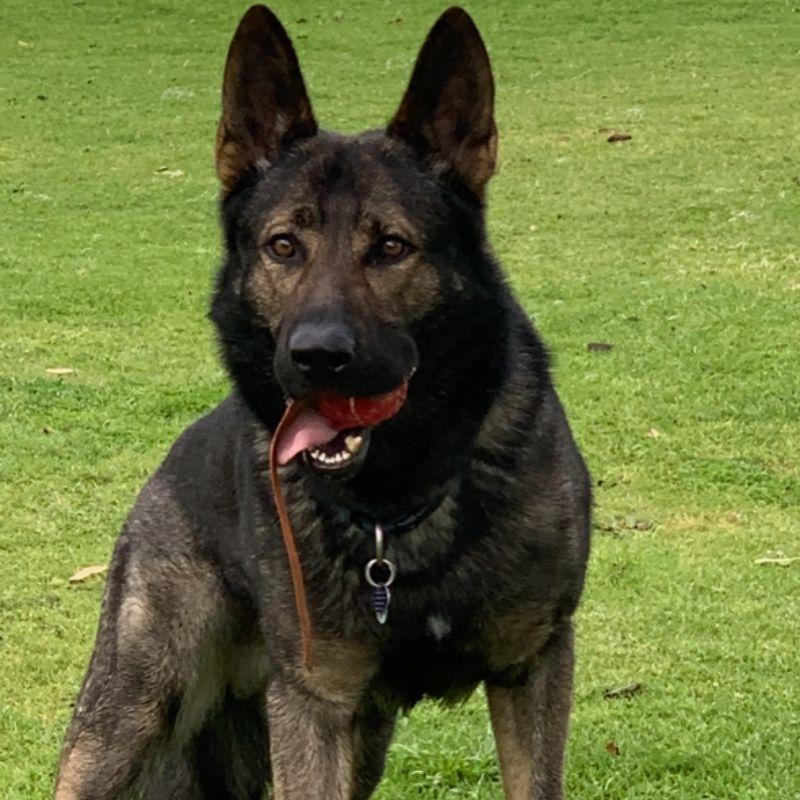 When Terry Carolin woke up and saw the evidence of what Ekko had done, she immediately got in touch with our repairs department. A long-time fan of First Ascent, Terry and her family were adamant that they do not want to discard their much-loved Transit Down jacket, and would rather have it restored to its former glory.
"We own quite a few First Ascent garments, and over the years we've come to appreciate the quality and durability of the products as they've lasted, supported and accompanied us on countless adventures of all kinds."
For many years, our First Ascent repairs department has been instrumental in extending the adventures of countless explorers all over South Africa by fixing freak accidents, such as what happened to Terry on that fateful day in June of this year.
"We were enjoying a much-needed family getaway, Ekko in tow. Off we went to the Vellies, which is one of our favourite destinations in South Africa, and after a wonderful day filled with river cruising and wake boarding, we retired for the evening, leaving my daughter's Transit Down Jacket draped over the back of a chair of the dining room table. I awoke the next morning, only to find that Ekko had made a substantial 'dent' in said down jacket. Our first suspicion was that a wild animal came in and had its way with the jacket, but upon closer inspection, and a very intense investigative walk around the garden we realized that the fault was entirely Ekko's.
We suspect that once we tucked in for the evening, he probably got freaked by all the big moths inside the house on this particular evening, and was trying to shoo them away in his usual elegant K9 manner (which turned out to be not so elegant when observing the aftermath). The result was a kitchen floor scattered in down – not surprisingly – his morning bathroom break confirmed where the remaining down which was used to fill the jacket originally, went. Mystery solved! Suffice to say there will be no more draping of down jackets over any accessible surface when Ekko is in the vicinity."
As part of the First Ascent sustainable business journey, we encourage our customers to try upcycle and repair damaged gear and apparel as far as possible to close the loop on unnecessary waste.
Before Repair: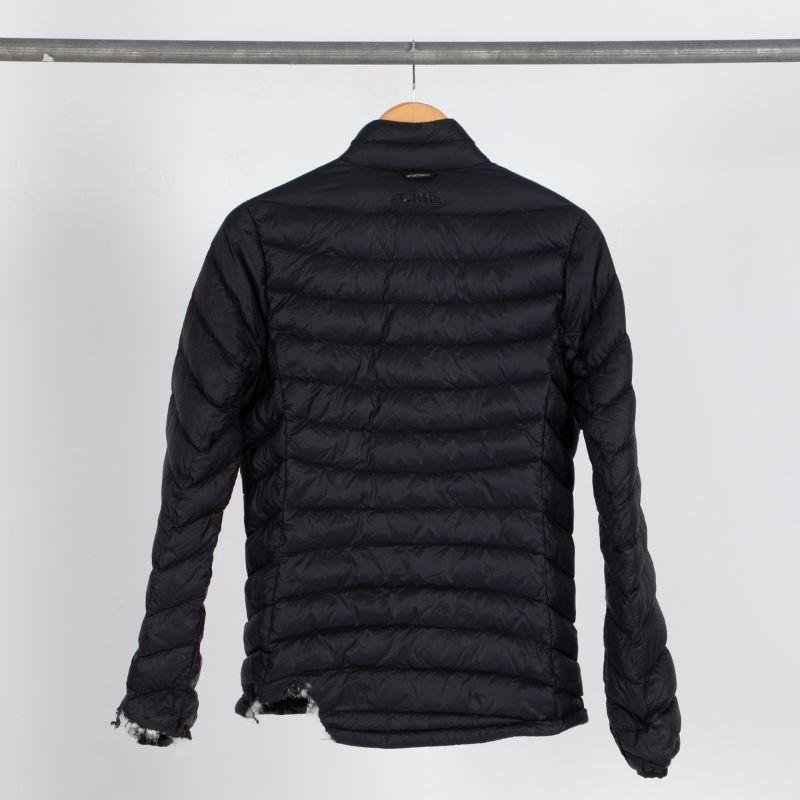 After Repair: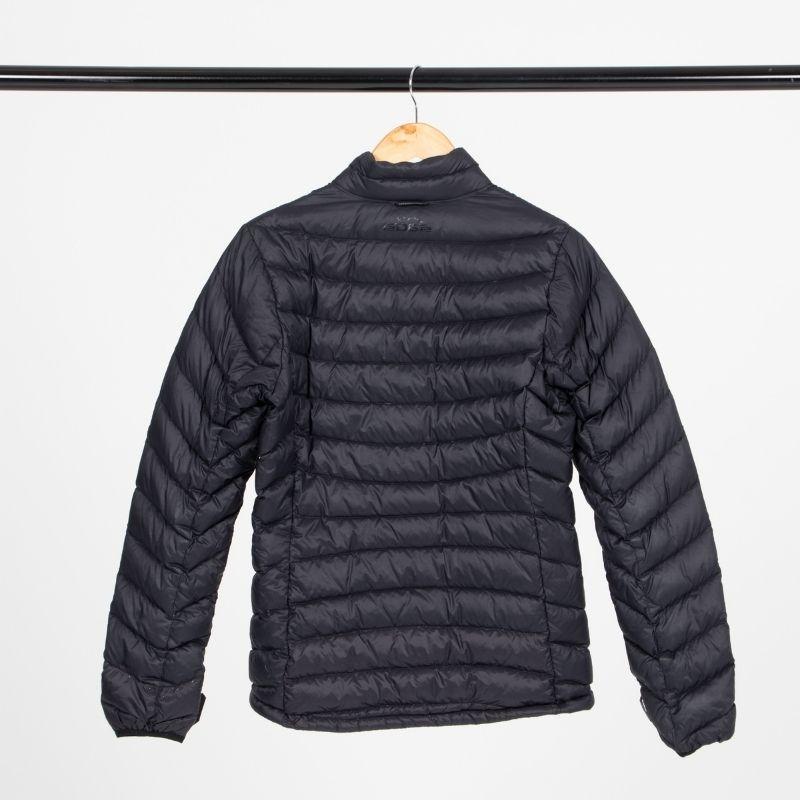 The verdict from the Carolin family?
"Thanks so much for the repair! The jacket looks good as new."


Have any product care queries, explore our comprehensive product care guide here.
If you're in need of any product repair tips, you can browse our informative guides here.
Got a First Ascent item that you're contemplating chucking? Get in touch with our product repair team via email today.