Bicycles have the power to change lives. They are a low-cost form of transportation and open doors to a much bigger world allowing people to reach places and achieve things that weren't previously possible.
Cape Town local, Andrew, was busy refurbishing a classic family Peugeot racing bike as a side project to help his gardener get to and from work more easily when he came up with an exceptional idea. His gardener was constantly loaning his new mode of transport out to his friends so that they too could get to work. Andrew thought that if he'd had an old bike laying around surely there must be others that also had a long-forgotten bicycle at the back of their garage.
He went about putting a post up onto the community Facebook group asking if anyone had bikes to donate that he could then fix up at his own cost and redistribute to others. The response he received was incredible! People from across Cape Town got in touch with him to donate bikes of all shapes and size as well as helmets, kit, spares and other cycling essentials. In the end, Andrew received 9 bicycles which he serviced and made "roadworthy" with the help of Xciter Sports.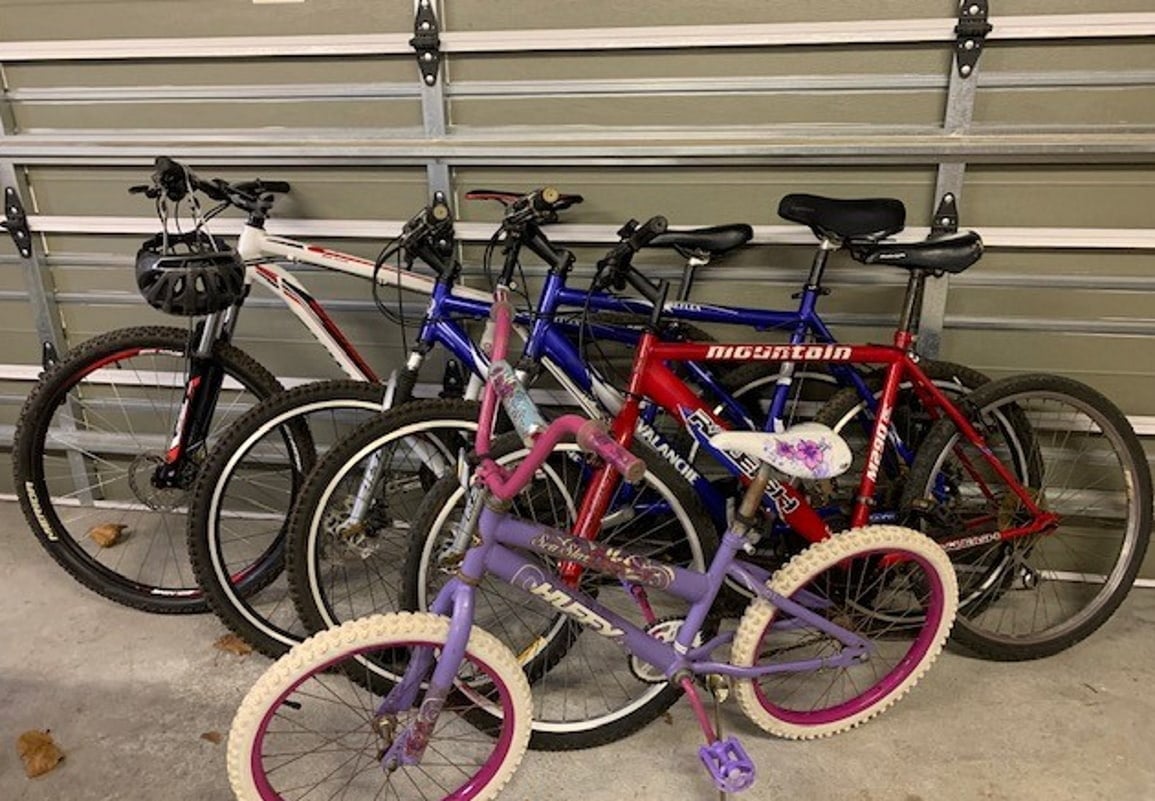 From there it was just finding the right people to donate the bikes to and finding worthy recipients did not prove hard at all. The smallest bike went to a young girl in the Westlake community, with the other two children's bikes going to On Bike's cycling development program. The development program is helping transform the lives of youngsters by introducing them to the world of cycling under the watchful eye of Meshack, the shop's founder.
The remaining 6 bikes were gifted to Clifford, Elphas, Boyson, Emmanuel, Innocent and Justice who are all gardeners and handymen from Westlake, Retreat and Fish Hoek some of whom were walking almost 10kms to get to work each day. Thanks to the generosity of Andrew and the rest of the Constantia community, the commute to work for these 6 men is now a whole lot easier, safer and faster. If you're ever in the Cape Peninsula area and you happen to see one of the guys in their lumo Magneeto jackets on their way to work, give them a friendly wave.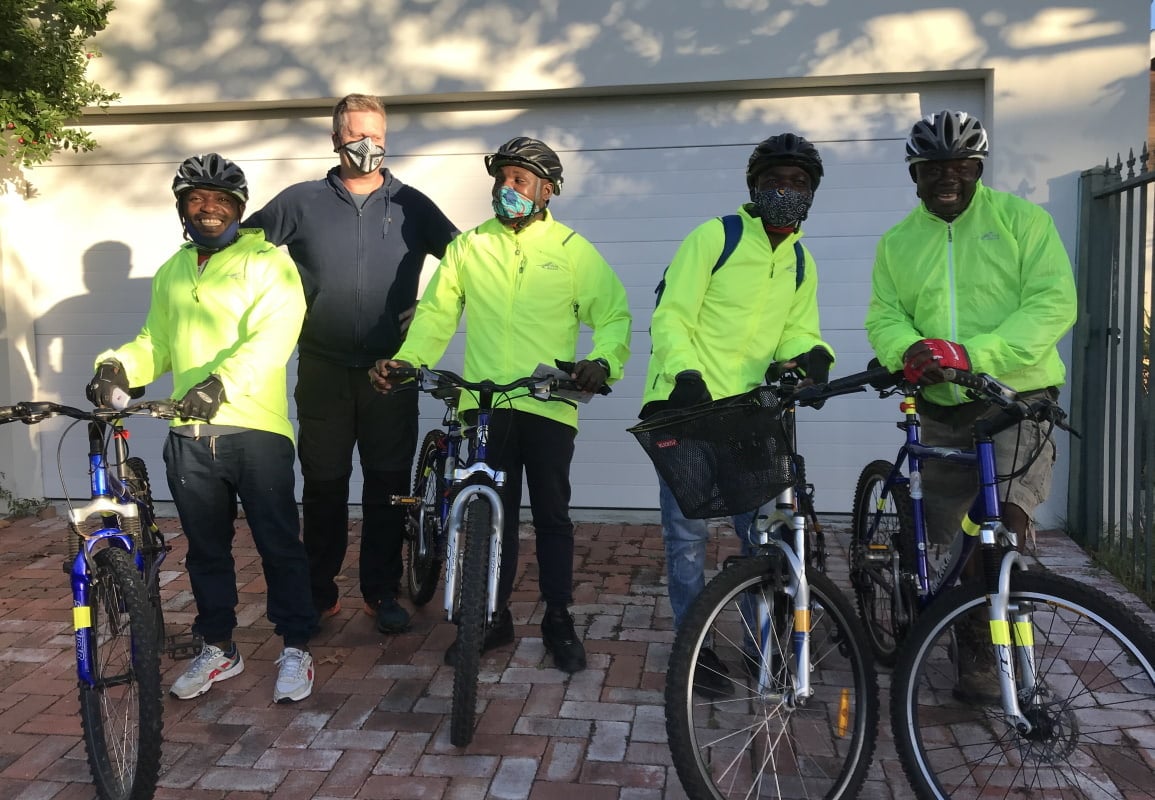 It appears that Andrew has started something incredible and since the handover of the last batch of bikes 3 more have been donated along with more cycling kit and equipment. Andrew says as long as people are willing to donate, he is happy to coordinate so if you happen to have an extra bike lying around at home, get in touch with him here and you too can play a part in changing someone's life for the better.