Team First Ascent Shares Their Favourite Running Routes in South Africa
29 October 2020
|
First Ascent
Tilida – Planning: Bergpad, Stellenbosch



We are spoiled with some great running routes and gravel options around us in Stellenbosch. I absolutely love the fact that I'm so spoilt for choice – all in my 'backyard'.
One of my fav places to enjoy a run is in the Stellenbosch Mountains. This is home to the iconic "Bergpad" that most Stellenbosch students and residents are familiar with.
The routes on the mountain cater for all levels of fitness and experience and the distance you choose to cover is entirely up to you. It is accessible enough to enjoy an after-work sunset run, a Saturday morning family walk or a proper trail run where you can unleash you inner mountain goat should you wish. The trails are well maintained and clearly marked, so even it is your first time, you will find your way back to the start.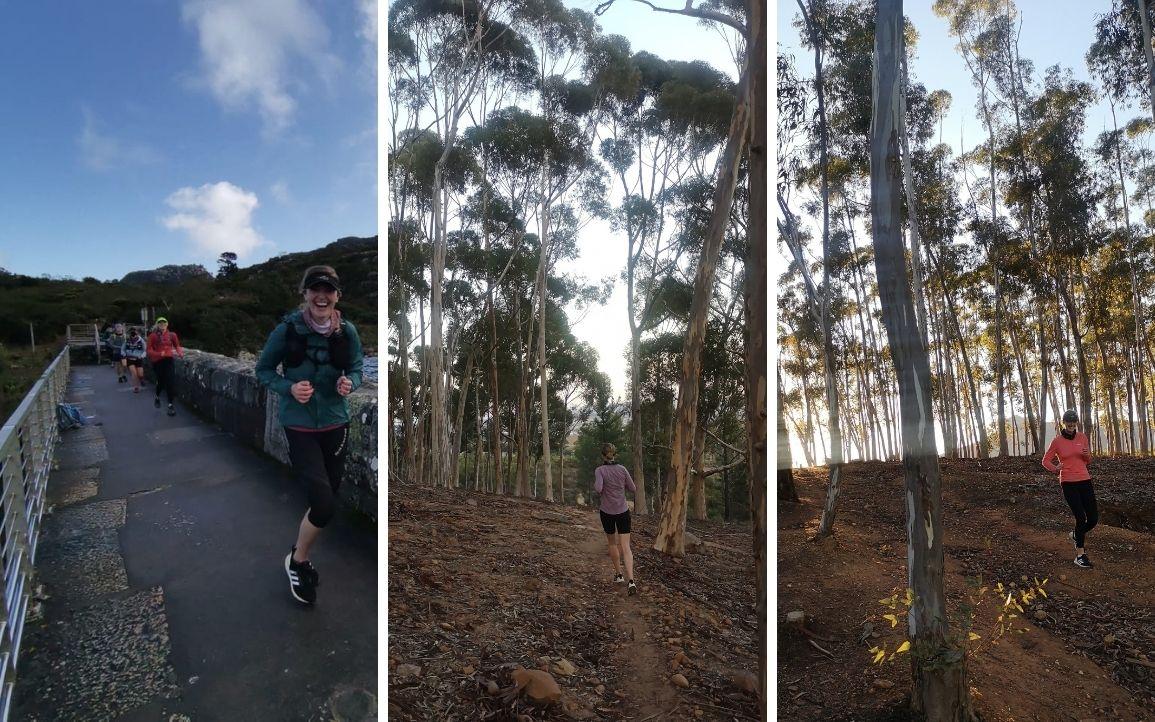 There's always an abundance of friendly faces and wagging tales on route, so even if you go for a solo run, you'll never feel alone. Another great thing about the trails on the Bergpad route is the amazing views of Stellenbosch. Just stop for a minute to take it all in, a beautiful view does wonders for the soul.
What better way to end your run than with a steaming hot cup of coffee, or even an ice cold beer (lockdown regulations permitting) in one of the many eclectic coffee shops and bars in town.
Tilida's Top Picks:





Amri - Finance: Figure of 8, Cape Town



Route Name:
Figure of 8 - due to it being a very distorted figure of 8.

Route description:
The route consists of two legs:
Leg 1 (25km)
Start at Constantia Nek up Vlakkenberg and down Manganese Mine path, left onto contour into Blackburn Ravine to Silvermine. Then up Steenberg Ridge to Elephants Eye path to Constantiaberg Mast. From there it is fairly downhill back over Vlakkenberg to Constantia Nek.
Leg 2 (20km)
From Constantia Nek up to Maclears Beacon. Cross the top of Platteklip Gorge down into Echo Valley, straight over the Valley of Isolation and past top of Kasteelspoort. Then you take a left to pass the dams and drop-down Cecilia Ridge past Cecilia Waterfall back to Constantia Nek.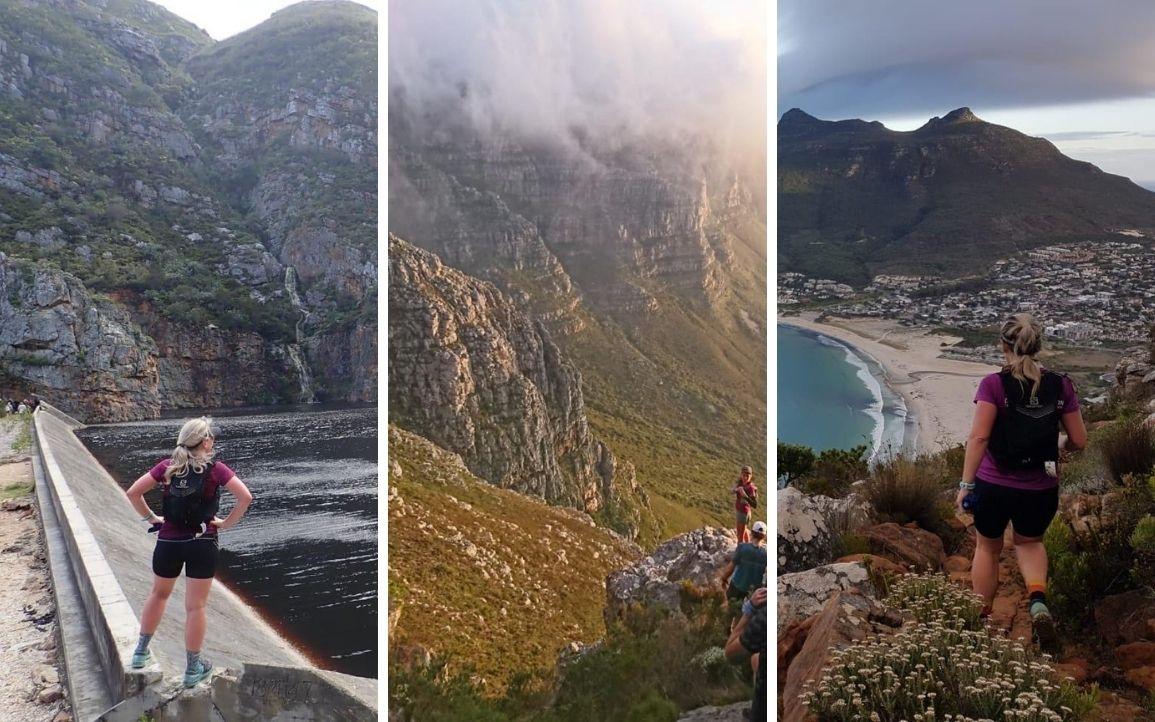 Why?
I prefer the vague little paths leading to who knows where, seldom trodden, not found on any map.
Although this route crosses a lot of infamous trails, not sure why, perhaps fatigue… I always end up derailing a bit onto those much-loved vague little paths.
It's a steep, rocky, difficult, scratchy and overgrown path, often I lose it entirely and just bundu-bash based on gut feel.
It never ceases to amaze me the ground you cover and the gems you discover when taking the route less travelled.
Distance:
+-45km of hell, +-2800m elevation
Amri's Top Picks:





Morne - Sales: Silvermine East, incl. Muizenberg Peak



I don't mind suffering on a run if the view is worth it, and let me tell you, Muizenberg peak does not disappoint. Trail running might mean taking it slightly slower per km than on the road, but it forces you to take in the sights and sounds around you, which is a calming way to start the day before heading to the office.
The variety of trails on offer at Silvermine East is fantastic because you can never get bored. There is always an undiscovered path you can veer off on and go exploring.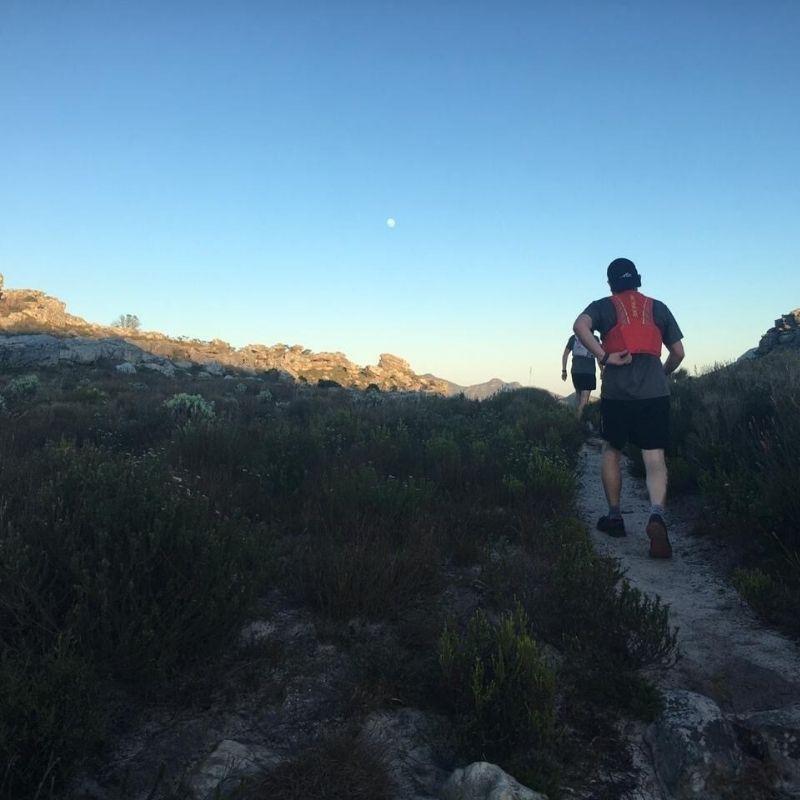 Granted I enjoy longer runs, but as one is spoilt for choice, you can tweak your run to be as long, or as short as you prefer.
Distance:
+- 20km of climbs and dips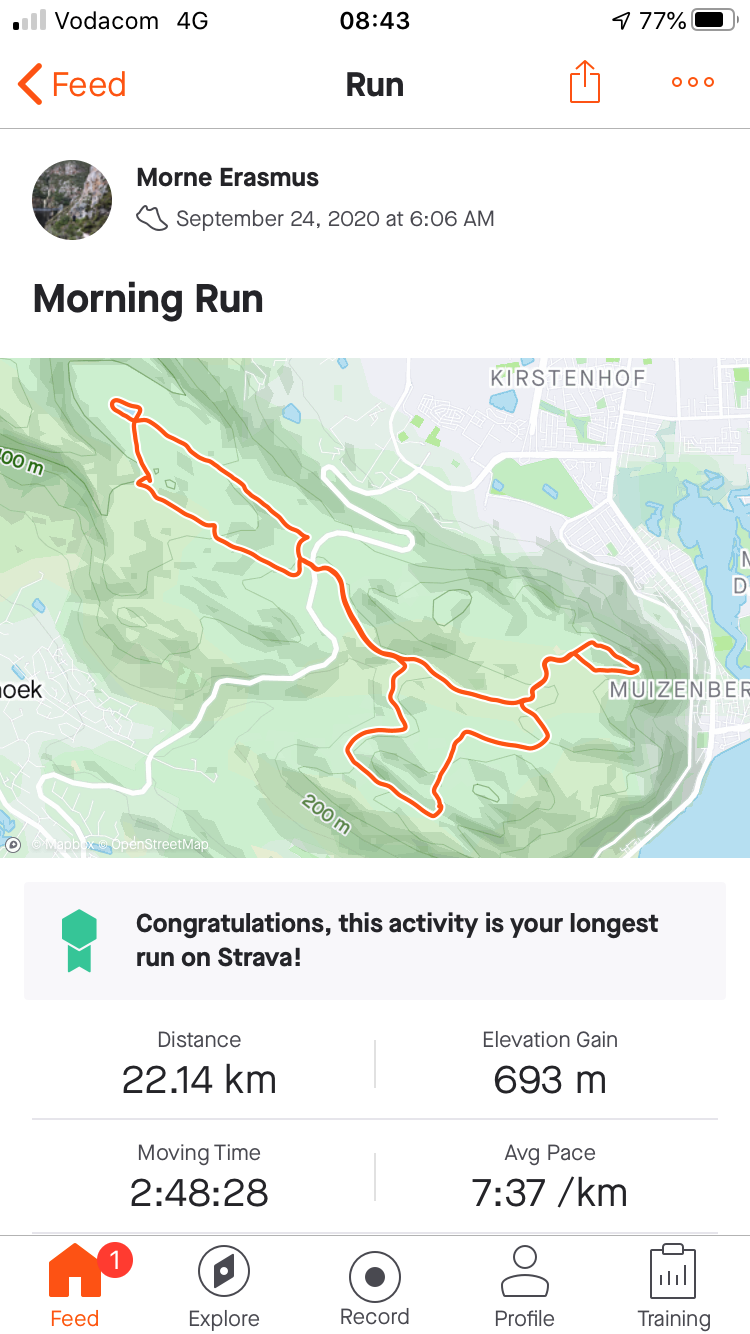 Morne's Top Picks:




Berdene – Marketing: King's Blockhouse, Cape Town



King's Blockhouse is the best trail route to restore my humility. No matter how fit I think I am, this short, yet merciless climb will leave you feeling grateful for your body's ability to perform under pressure. This isn't the longest run in terms of distance, but if I want to get my heart rate up and really feel alive, then this is my go-to route to quickly extract those endorphins.
Starting from Vredehoek, all along the contour path this route feels like it wraps all the way around the mountain until you reach the famed blockhouse. There are some sharp turns as you slowly make your way higher up the mountain, but the view is always worth it.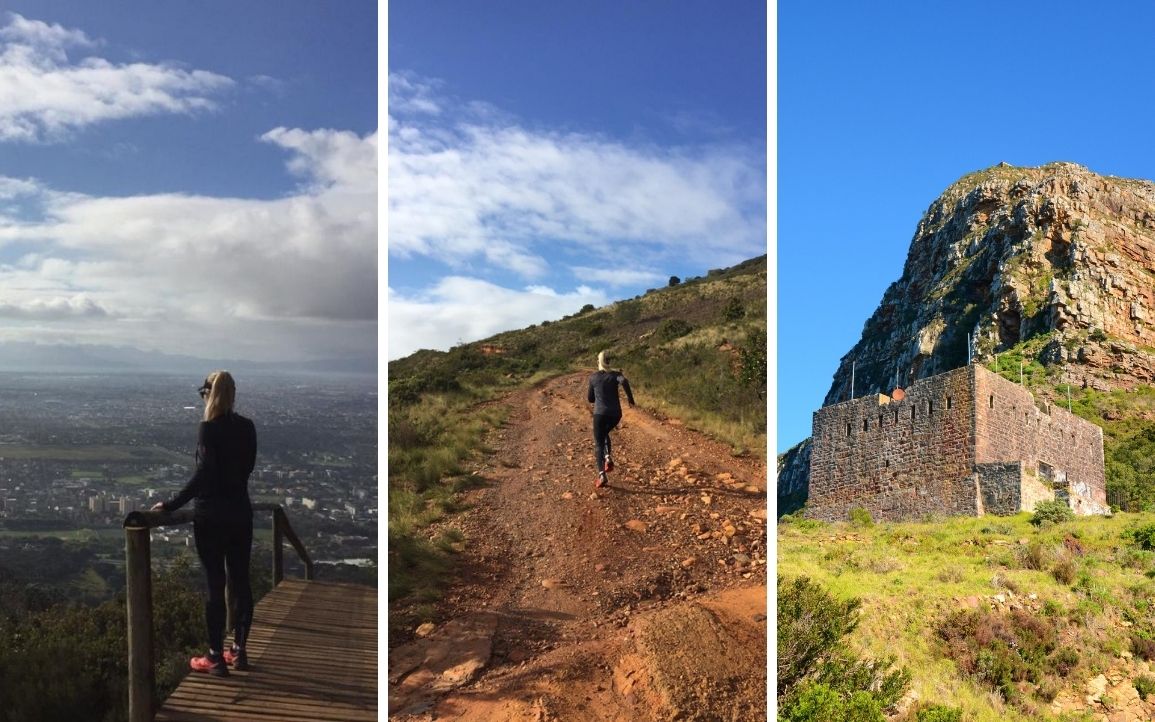 Distance:
+- 8km of steep inclines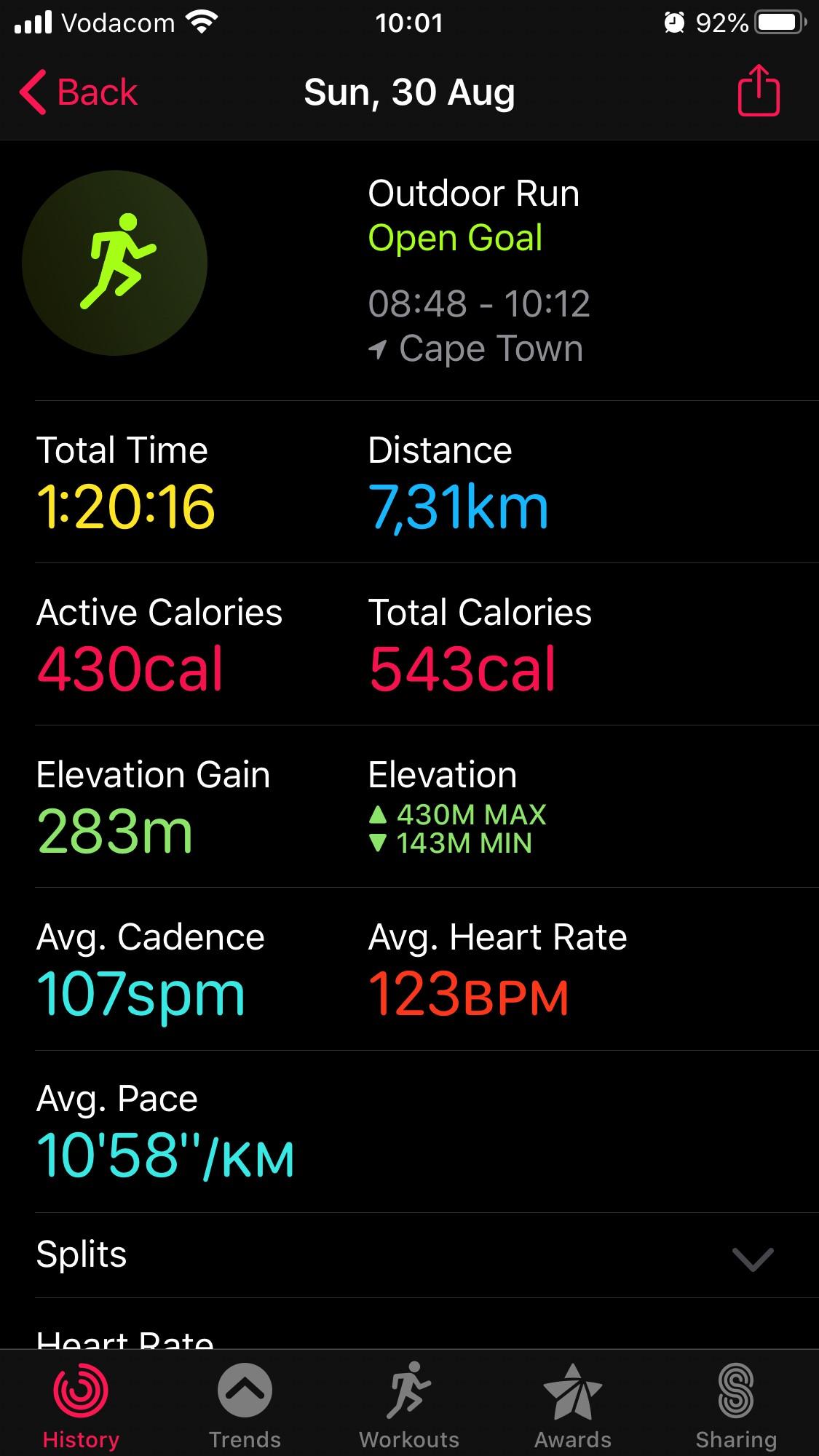 Pro tip: Never run alone, and keep an eye out for cyclists as this route gets used for MTB time trails. Also, take an extra layer for warmth during the Winter season as the temperatures quickly change in the mountains.
Berdene's Top Picks:

Team First Ascent is on

Strava

-

Join in on the fun, add some meaning to your miles and come run with us!