Race Report: Knysna Bull 2019
04 March 2019
|
Team First Ascent
Team First Ascent riders, Zandi Rohrer and Luke Evans took to the trails of Knysna, for this year's Knysna Bull, a 3-day stage race + prologue through the breathtaking Knysna forests. Luke and Zandi placed 3rd and 5th in the Knysna Young Bull category and 6th and 10th Overall.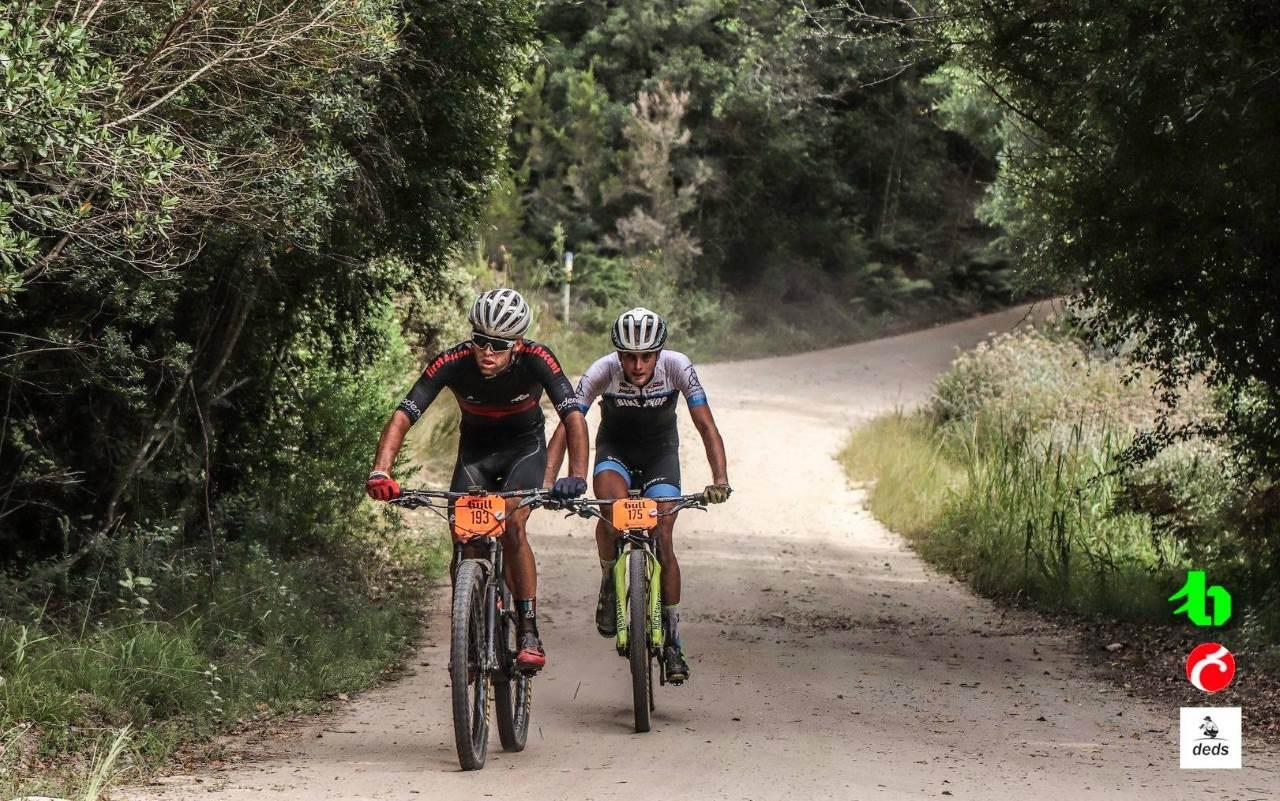 After a string of incredibly tough Dryland races Luke and I were excited to head to Knysna to take on something a little different. With the Knysna Bull undergoing a massive overhaul for 2019 the two of us were really excited for the prologue and three fast and furious days of racing that followed it. With R100 000 on the line for both the women and men's races it was no surprise to find a stacked field that lead to some incredibly tight racing at the front of the race.
On top of the main prize the race organizers created a 23 and under race category and put really good prize money towards that. By doing this the race encouraged many of the top young racers to come and try their hand at the race, and it was really awesome for us to have the opportunity to partake in our own race for the Young Bull category. Having seen the success which the younger category bought to the race, we really hope that other races can follow suit and put more emphasis on the younger generations within stage racing.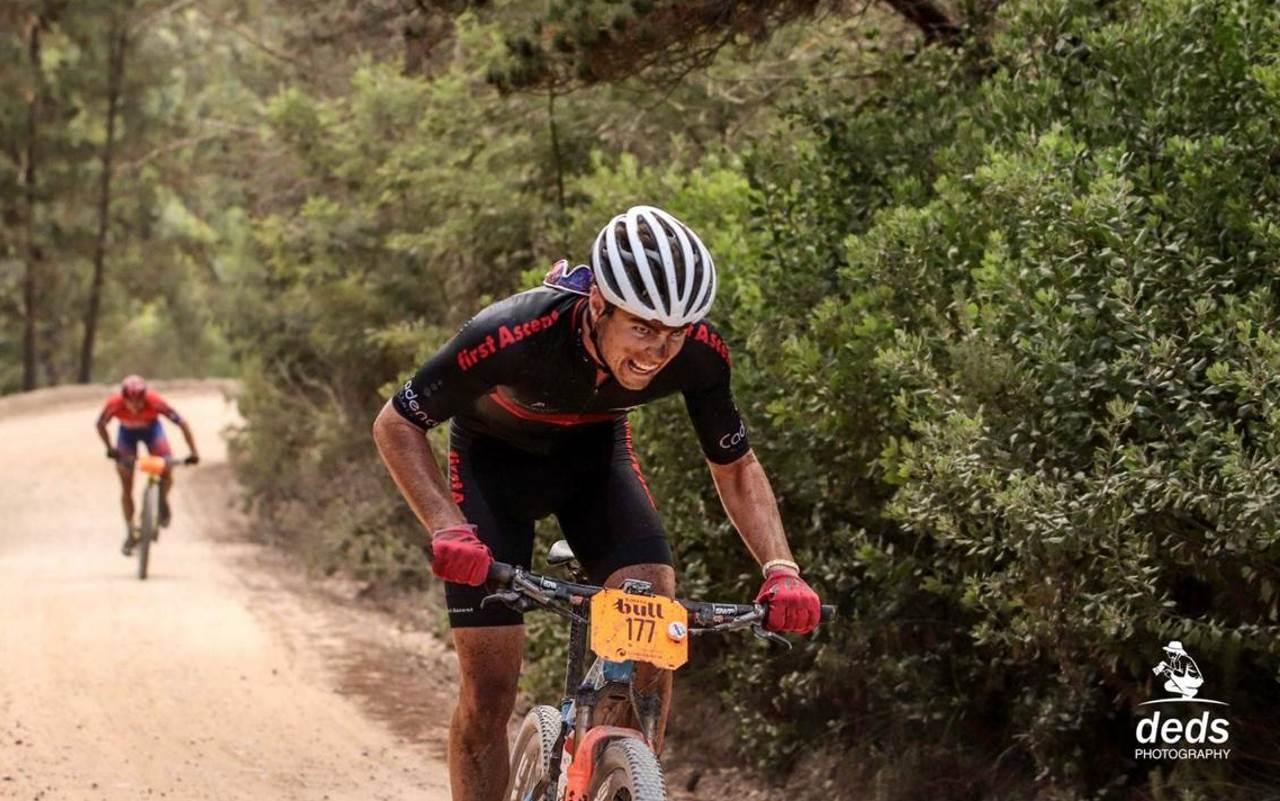 With the prologue being a fast and technical opener to the race, Luke and I knew that it would be critical to have a good ride and try and keep the gap as small as possible to some of the more cross country orientated riders that we were competing against. The 10km sprint went really well for both us with Luke finishing 6th overall and second in the young bull category, just 6 seconds off the leading U23 rider. Zandi was not much further back, finishing a further 30 seconds back and in 11th overall and 4th in U23.
With the fast and furious prologue out the way we turned our focus to the 60km stage 1. After a great start for Luke in which he was able to make the front split after a long single track he suffered a tough mechanical that forced him to stop for a few minutes whilst he unwrapped grass from his rear derailleur. I found myself in the second group which was working hard to limit our time to the front group. After getting distanced on one of the sharp climbs I was trying to catch up which lead to me crashing into a tree… I kept on riding hard but was unable to re-find my rhythm and as such struggled to keep pace.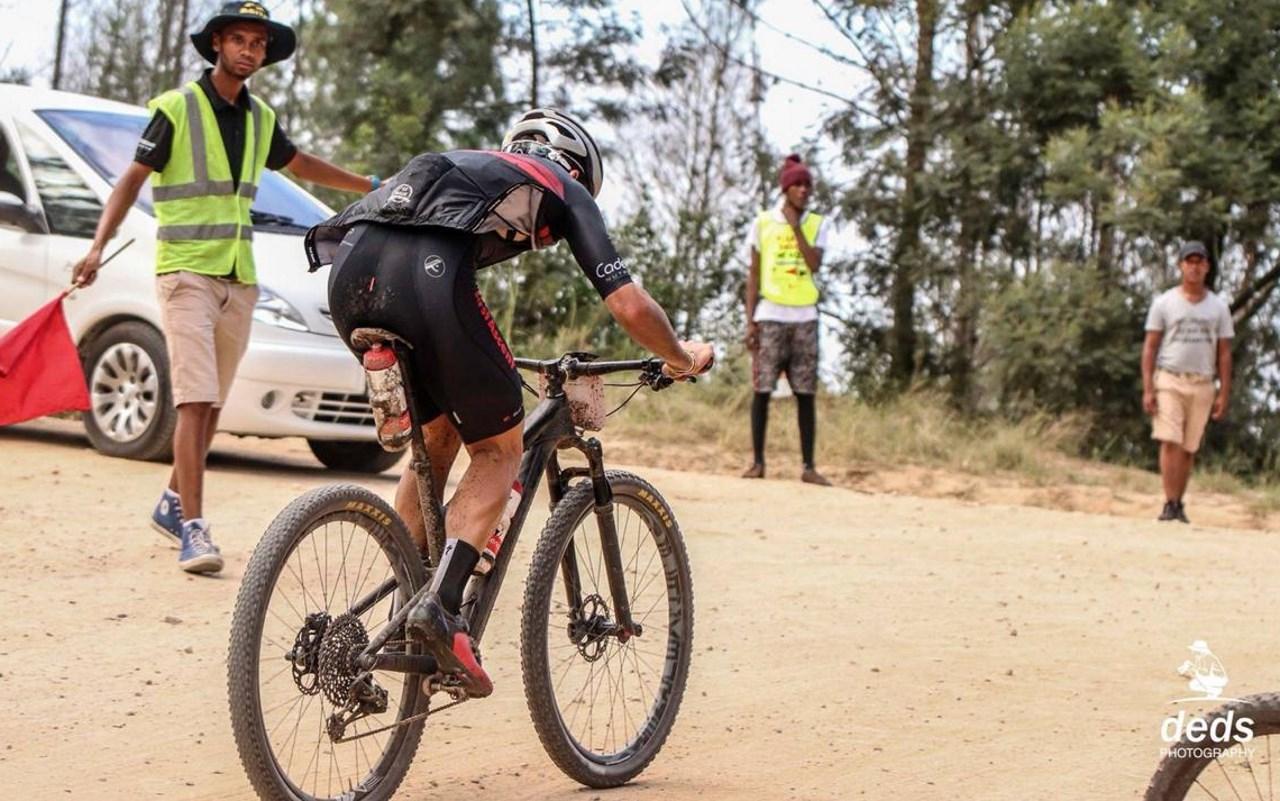 Having fixed his bike, Luke was charging hard to limit his losses and through some incredibly strong riding was able to regain much of his lost time and was able to finish 11th on the stage and loose around 6 minutes to the first young bull. This put Luke into 10th overall and 5th young bull. Luckily for us, arriving back at the race village meant that there was a nice ice cold beer and a hearty lunch to help cheer us back up.
After a less than ideal first stage both of us were hoping to improve our positions through the second day. Unlike the first day, Luke and I were able to have a trouble free day and race as hard as we were able to. Luke had a fantastic day on the bike and after a few km's of racing found himself in the second group on the road that was made up of the first three young bull's and one other.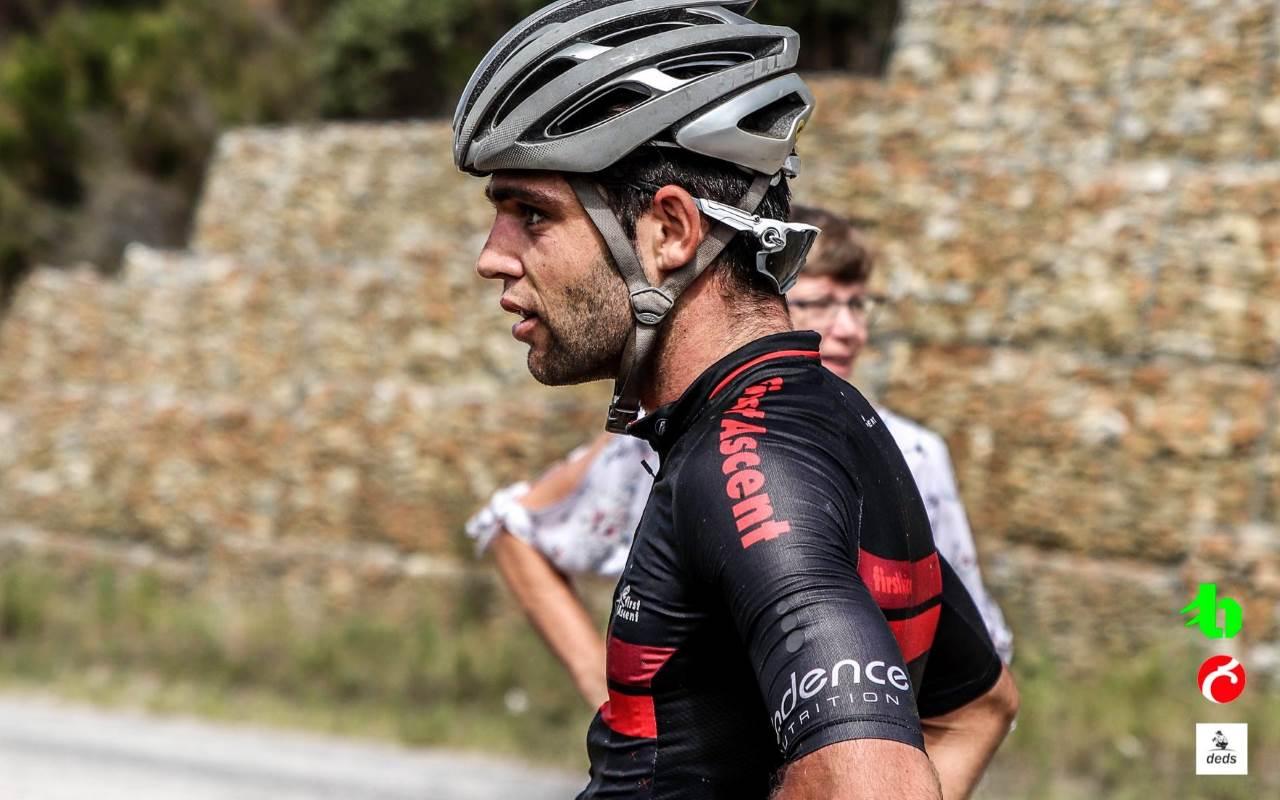 With the Young Bulls not racing for an overall position but rather a race within the main race, it meant that the race became very tactical and exciting. Having the ability for us to race our own individual race was a really amazing experience for us and one we hope to have more of. After a tough and tactical race, Luke was able to out sprint Rob Hobson and Henry Liebenberg and as such was the first Young Bull on the day and finished 5th overall. After a great day out Luke was able to move up into 3rd on the young bull category and 7th overall. After my crash yesterday I was still not feeling quite up to speed but was happy to have a consistent day in the saddle and move up a few spots on GC and up into 5th in the Young Bull category.
With the gaps between the riders in the young bull being quite big Luke and I knew that it would be tough for either of us to move any further up and as such decided to focus on having a consistent day and make sure that we held onto our Young Bull positions and possibly move up a few positions on GC. The stage was incredibly fast and chaotic with the course seeming to climb far more than it descended. With the stage being quite short the racing was full gas from the start and so immediately the gaps started to form. Luke and I found ourselves in a group made up of 4 Dormakaba riders and one from The Bike Shop. With lots of pride on the line, the racing was really aggressive up every single climb and at around the half way point we caught up to the group in front of us as a result of all the attacks.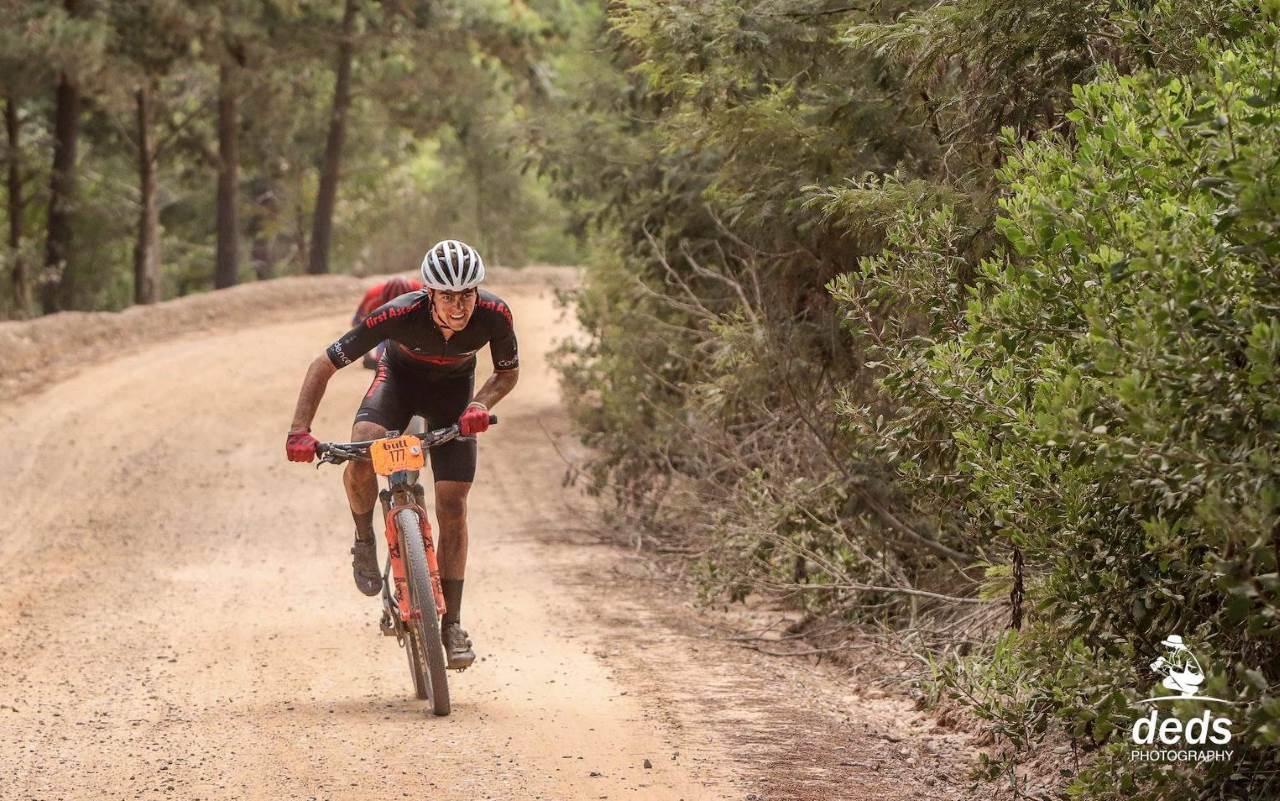 Luke was not feeling quite up to speed at this point but luckily was able to suffer through a few dark patches and hold onto the group up all of the climbs.With the stage finishing up a 3km climb after a very fast descent, we knew that this would be the crucial point of the stage. Luke drove a very high pace into the climb and after a great climb was able to limit his losses to those in front of him and move up to 6th overall whilst holding onto his 3rd place in the Young Bull category.
With Luke and I now both safely on the climb I was able to ride the last 3km flat out and in the hope to try and take back as much time as possible on those that started the day in front of me on GC. After one of the more fun days of racing that Luke and I have been apart of we walked away from stage 3 with a great set of results. Luke ended the race in 6th overall and 3rd Young Bull whilst I was able to move up into 10th on GC and hold onto my 5th place in the Young Bull category.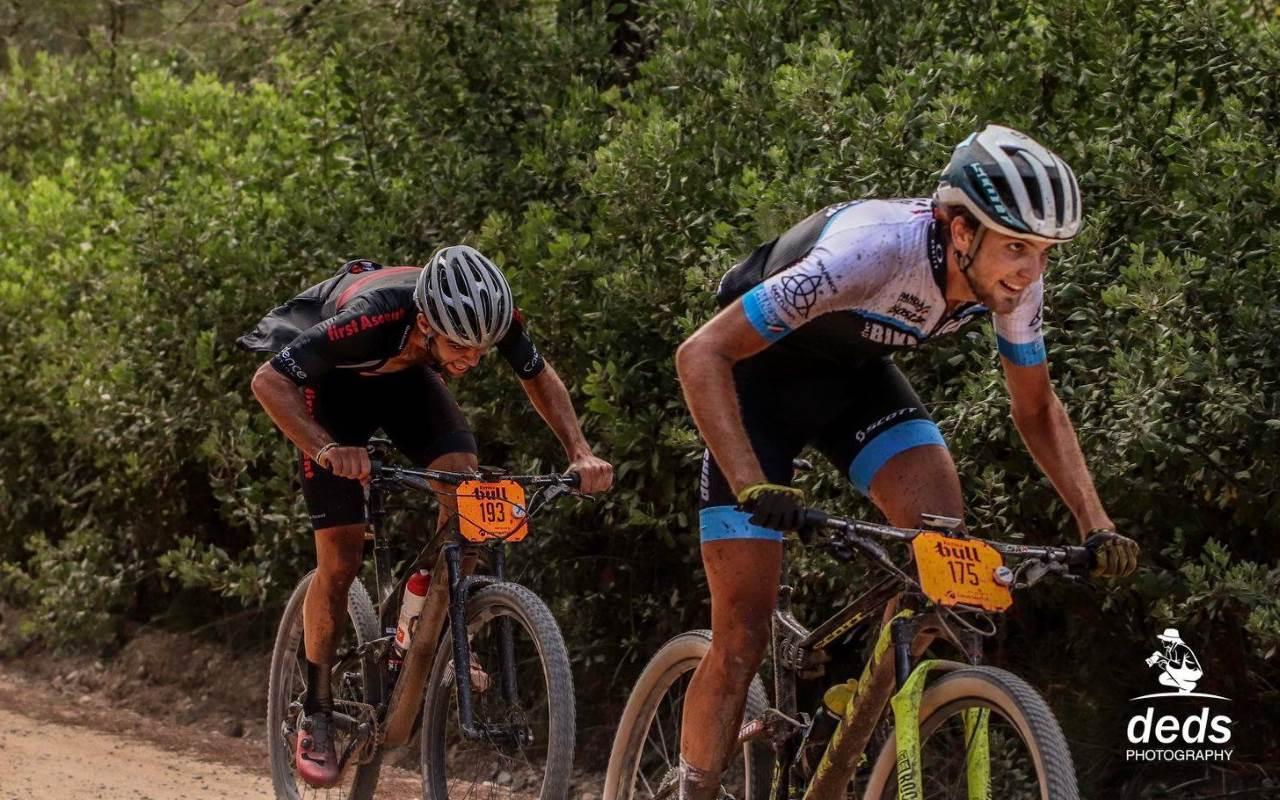 As one race weekend comes to an end so we immediately turn our focus to the next one. This weekend we will be taking on the Cape Town Cycle Tour MTB race. After a solid few weeks of racing the two of us are still feeling great and hope to continue to build on the momentum gained at the Knysna Bull.