Our Best-Selling Hiking Pants Explained
10 December 2020
|
First Ascent
The First Ascent Utility Hiking pants continues to be a South African favourite for various reasons. How is it that a pair of outdoor long pants have dominated for so long? We take a closer look at the finer details, technology and craftmanship that has cemented these pants as your go-to for outdoor adventures.
What's in a name anyway?
These pants haven't been named 'Utility' pants for nothing, for starters, utility, when used as an adjective quite literally means 'useful, especially through being able to perform several functions'. By definition, these pants aim to be as beneficial for the wearer as possible, all the while placing comfort, durability and protection at the forefront for the wearer. Available in three different colours that are both practical and aesthetically pleasing.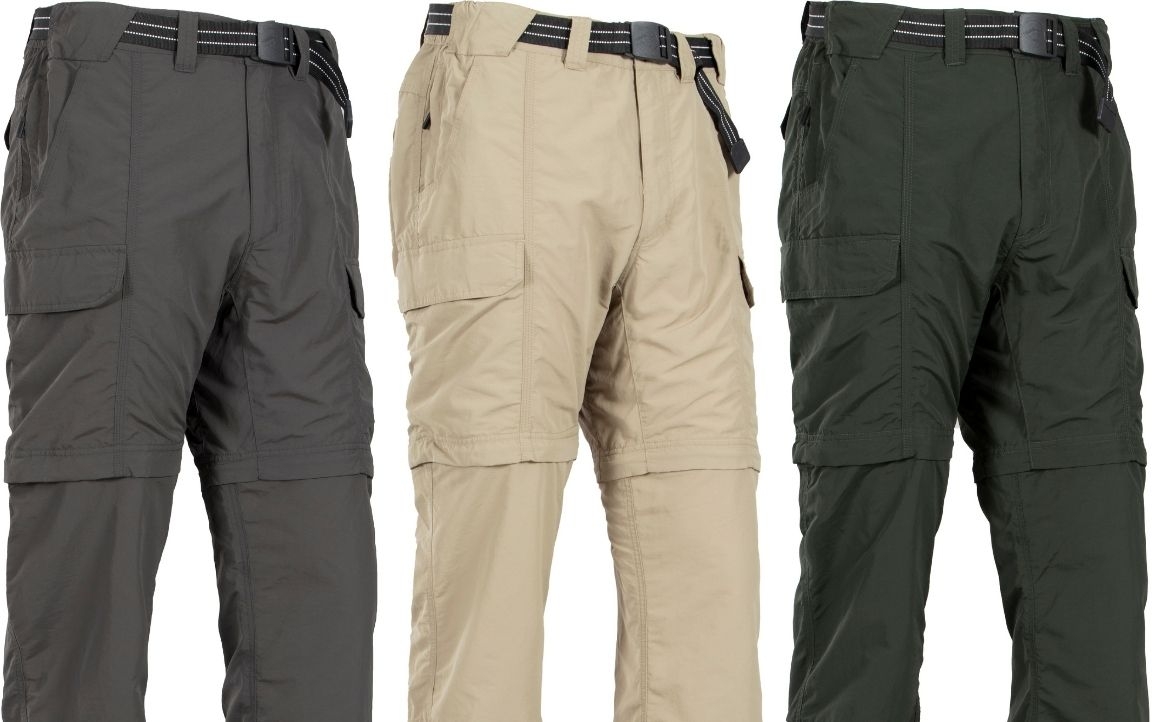 Is age really just a number?
The utility pants have been part of the First Ascent family for 15 years and counting. In functional garment terms, this means the Utility has been around long enough to become one of our most trusted hiking pants, yet at the same time young enough to look forward to many more years of accompanying and supporting adventurers from all walks of life during their outdoor pursuits.
The technology
Made from robust Enduro fabric that has been especially developed to withstand some of the toughest environments, such as extreme winds, weather fluctuations and even rain - these pants have been placed through their paces to bring customers a garment that is lightweight, easy to care for in terms of washing and storage, but which also provides the wearer with expert protection from thorny bushes, sharp rocks and branches.
Over and above the quick-drying nature of Enduro fabric – which is great to keep you cool when drenched in sweat, yet dries in no time to ensure you remain comfortable on your trek, the Utility pants' fabric has been treated with a UPF+30 layer. This protective UV layer will see to it that you're not burnt to a crisp on longer treks where moderate to extreme sun exposure is unavoidable.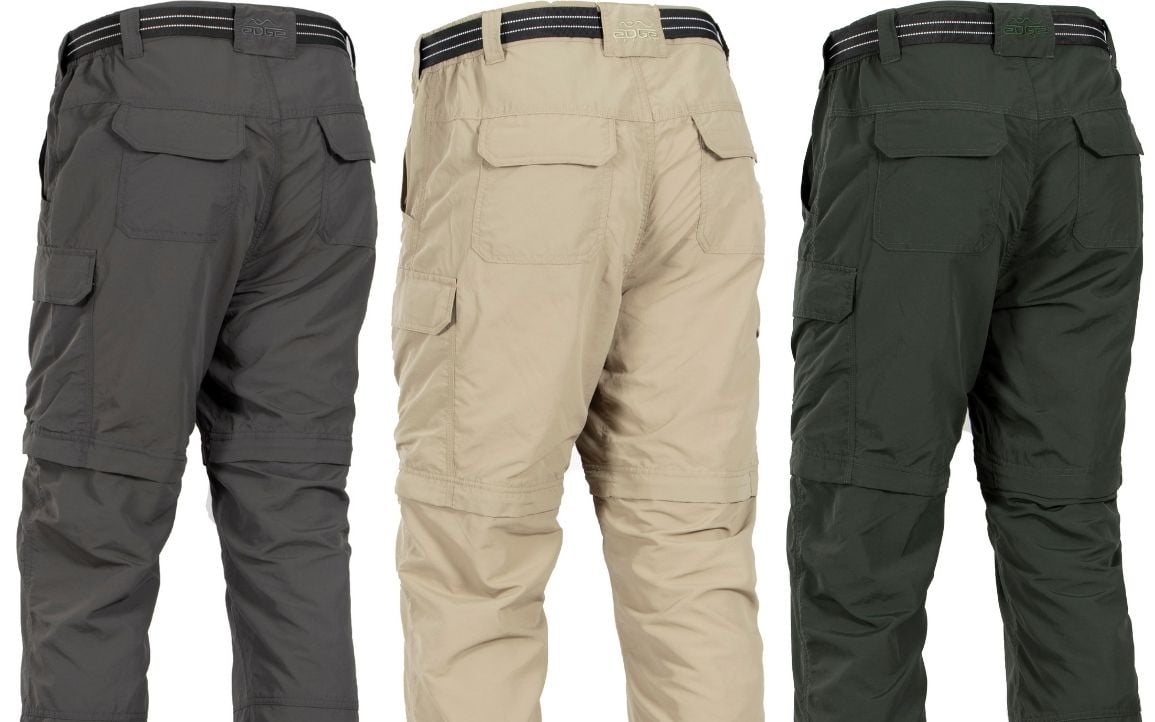 Utility at its finest
Let's talk storage – something every hiker spends a considerable amount of timing planning for. Luckily, these pants sport a total of 7 (yes, 7) multi-purpose storage pockets to make it easy for you to take all your adventure essentials along, whether it be nutrition, electronics or valuables. The zip-off convertible pants offer an easy solution for those days when the heat unexpectedly creeps up, simply zip them off and enjoy a whole type of bottom – a hiking short!
As with the zip-off convertible legs, these pants sport boot leg zippers to enable the wearer quick and hassle-free access to their hiking boots – especially useful during an emergency or when some form of discomfort becomes apparent.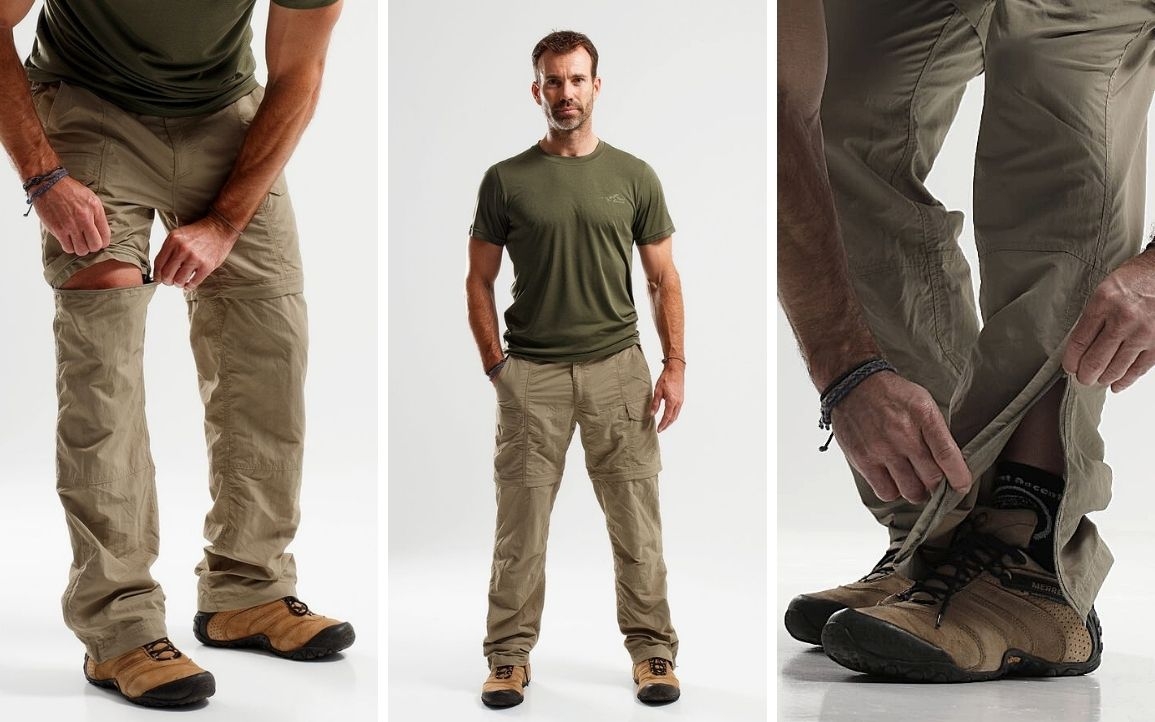 What do our customers say?
"One of my most useful pieces of clothing for travelling and outdoor activities. Before practically any trip, I find myself reaching for these first as my go-to, super versatile bits of clothing. Deep pockets (and lots of them), extremely fast drying fabric, very comfortable, great construction, and the zips mean quick changes between pants and shorts. I've taken these pants through Africa and Asia numerous times - they've proven themselves every time. Bought a pair back in 2015 and they're still going strong. I love these pants!"
Jack Straw, 01 May 2020
"Amazing trousers. I am in the security industry and live in these trousers. They are comfortable, stylish and hard wearing trousers. Will most definitely keep on using them."
Algernon Coleman, 01 August 2019
"Well worth the bucks. Have taken these pants on many technical, difficult hikes and they have not let me down to date."
Carol Lategan, 29 January 2018
Get yours here.