What an opportunity, living in Cape Town with the icy winter on our doorstep and the mention of snow falling on the surrounding mountains 2 hours away.
I was invited by a friend to join them for a weekend away on a farm at the foot of the Matroosberg Mountains. We didn't attempt to go into the mountains on the first day as there were so many people trying to get in, with most people having to turn back and so we spent the day exploring the farm.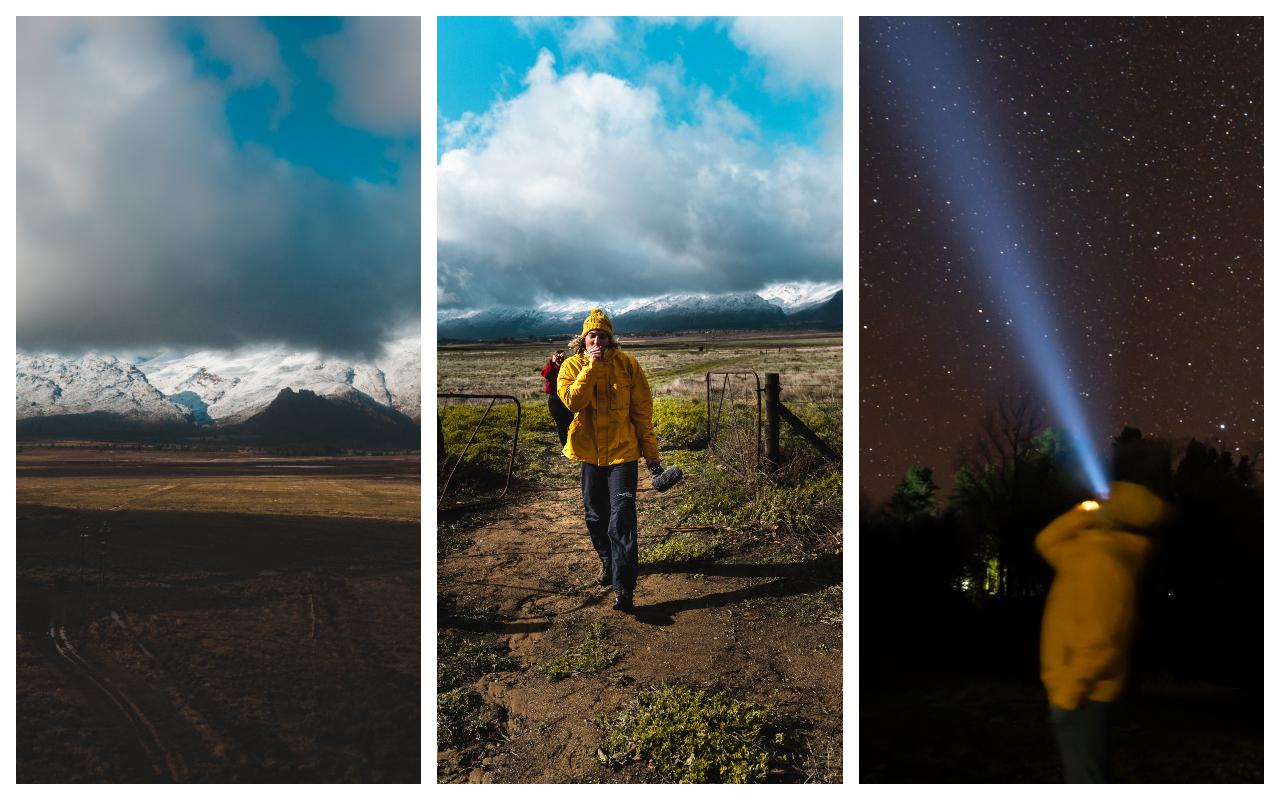 We took a chance the following day and drove to the foot of the mountains. It was crazy to see half of Cape Town waiting to get onto the 4x4 trails. I quickly realized that I needed to leave my friend's car and tackle the road ahead on foot. With camera and bodyboard at the ready (the intention was to catch a few snow slides), I set off to explore the mountains and snow. Not knowing the mountain, I needed to get up as high as I could and then also leave enough time to get back before sunset.
On the way, there were stunning views, which allowed me to stop for a quick (much-needed) breather. The higher I got, the harder it was to breathe normally, perhaps the cold and altitude. About 3km in I came across a waterfall and used this as my turnaround point. It took me a while to get there, with the last few 100m being rather slippery as the snow had started melting, creating large pools of water. There were not many people around; most were at the bottom of the mountain playing in the snow.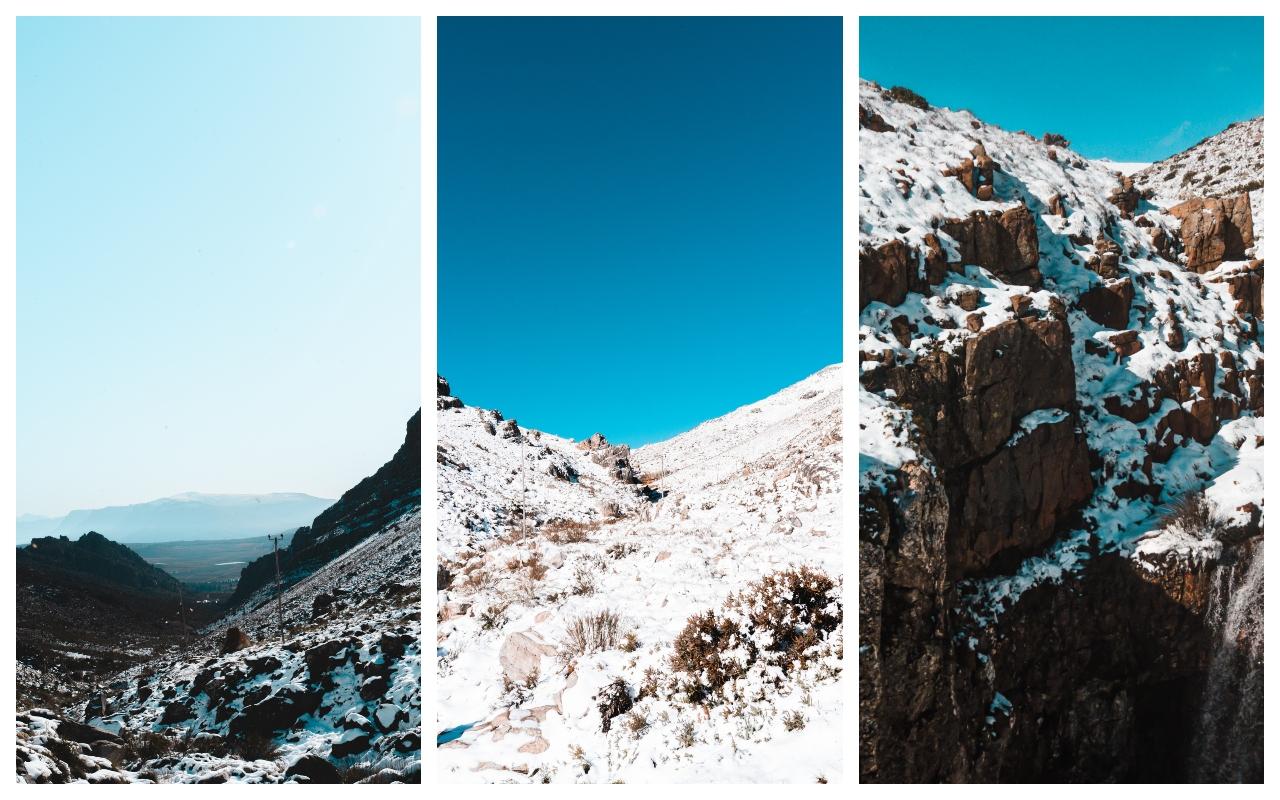 Did I enjoy this? Absolutely, loved every minute of the experience. Once I got to the waterfall, I did a quick strip of clothing and got into my speedo. Needed to get that drone shot of myself above the waterfall as quickly as possible. It was freezing. Thanks to my First Ascent Avalanche Ski Pants, which helped warm my legs as soon as I had them back on again.
I must say that this was the first time I'd used them and will probably use them for all future hikes and expeditions in the snow and cold. The pants were comfortable keeping my legs protected from the snow and cold.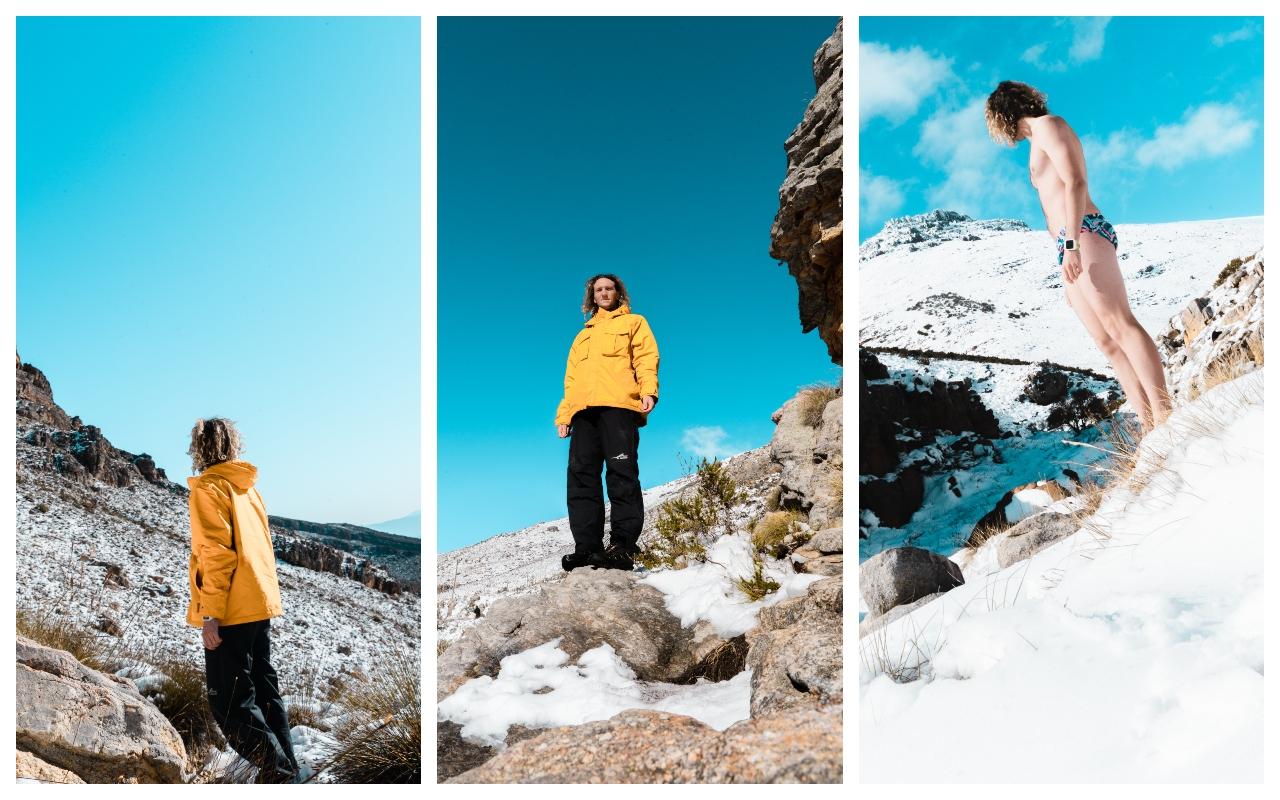 The way down was slippery, wet and seemed to get even colder. Perhaps my imagination. Once at the bottom and onto the jeep track, I had another 5km to get back to the farmhouse on foot. With the sun almost gone, there were still a few vehicles moving around and I was lucky to be offered a lift back to the neighbouring farm entrance. Thanks guys, appreciate the lift.
This was the end of a 9,8 km hike in the Matroosberg Mountains. Thoroughly enjoyed the experience.