How to Repair a Hole in Your Trousers
17 April 2020
|
First Ascent
All First Ascent products are performance tested to ensure it never lets you down on any outdoor adventure. However, even our hardworking products can be prone to wear & tear, especially if you've had it for a while. We've carefully compiled the below tips to assist you in repairing your hiking trousers before they get chucked in the bin.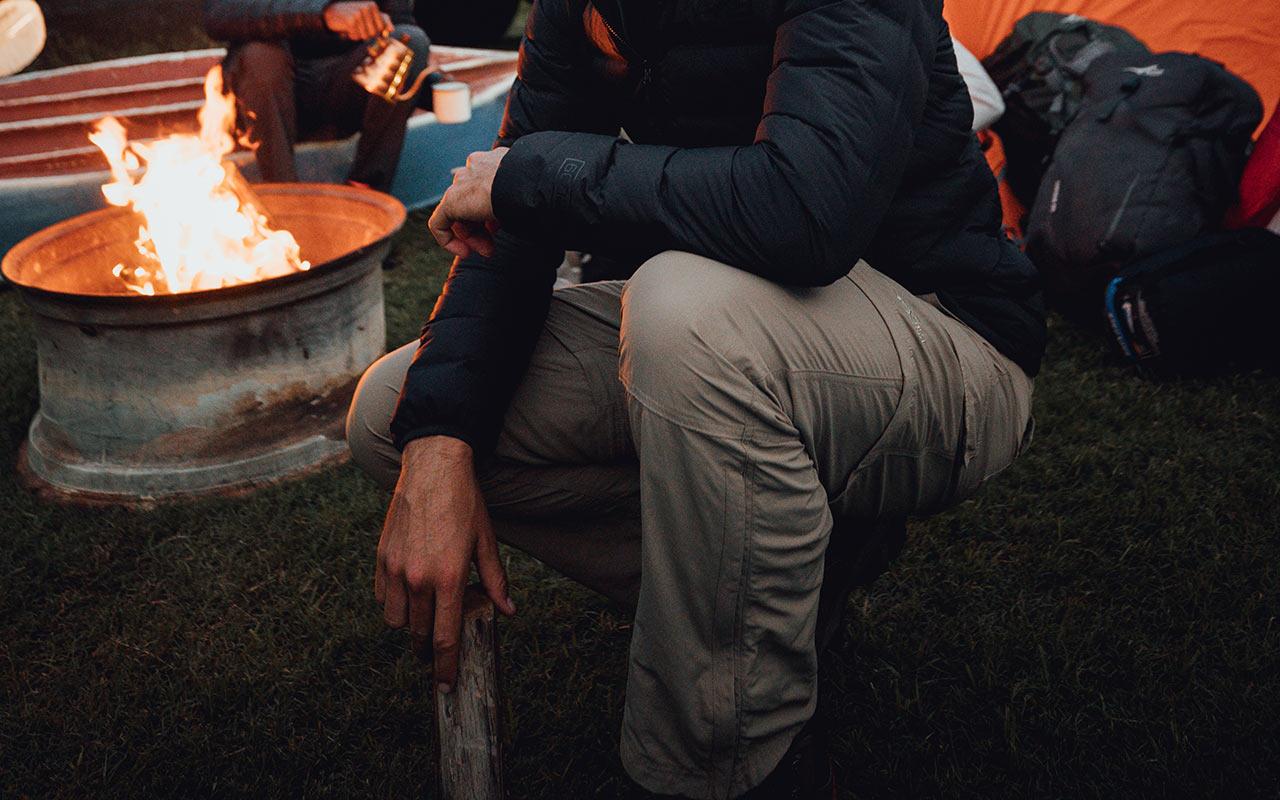 Keep those hiking trousers happy, hardwearing & water resistant through upcoming adventures by following the below DIY repair steps.
What you'll need:
Needle
Thread
Thimble
Material Patch closely resembling the colour & finish of your trousers
Pinning Needles
Scissors
Paper notepad (you'll only need the stiff cardboard backside)
Here's How:
Step 1: Cut the material patch roughly the size of hole in your trousers, leaving a 1cm margin around the tear. Fold in the edges of the patch to prevent it from fringing.
Step 2: Use the stiff back of the paper notepad as this will ease the process of pinning down and sewing the material patch. Carefully pin down the material patch all round so it's secure.
Step 3: Now it's time to thread the needle & make a sturdy knot at the end. This knot will come in handy when you apply the first stitch. Don't forget to protect your finger with the thimble. Start sewing the material patch and take care to do this as neatly & securely as possible as this will definitely show in the end result.
*Pro Tip: We'd recommend sewing around a second time for added security. Secure the thread through your stitches twice for added durability.
Adventure extended! Now it's time to plan your next outdoor pursuit.
Browse our range of hiking trousers for Men & Ladies now.
All of our products are guaranteed to perform. We commit to repair or replace your purchase, at our discretion, should the fabric, materials or construction of the item ever let you down. This excludes wear and tear from normal use of the product, as well as any damage due to improper use, washing or accident. If you have any queries or would like to contact us regarding repairs of your First Ascent product, please email us repairs@performancebrands.co.za or call us at 0211804444. Alternatively, visit our informative Care & Repair guide to answer any of your questions.