How to Repair a Broken Zip
17 April 2020
|
First Ascent
All First Ascent products are performance tested to ensure it never lets you down on any outdoor adventure. However, even our hardworking products can be prone to wear & tear, especially if you've had it for a while. We've carefully compiled the below tips to assist you in repairing your gear before it gets chucked in the bin.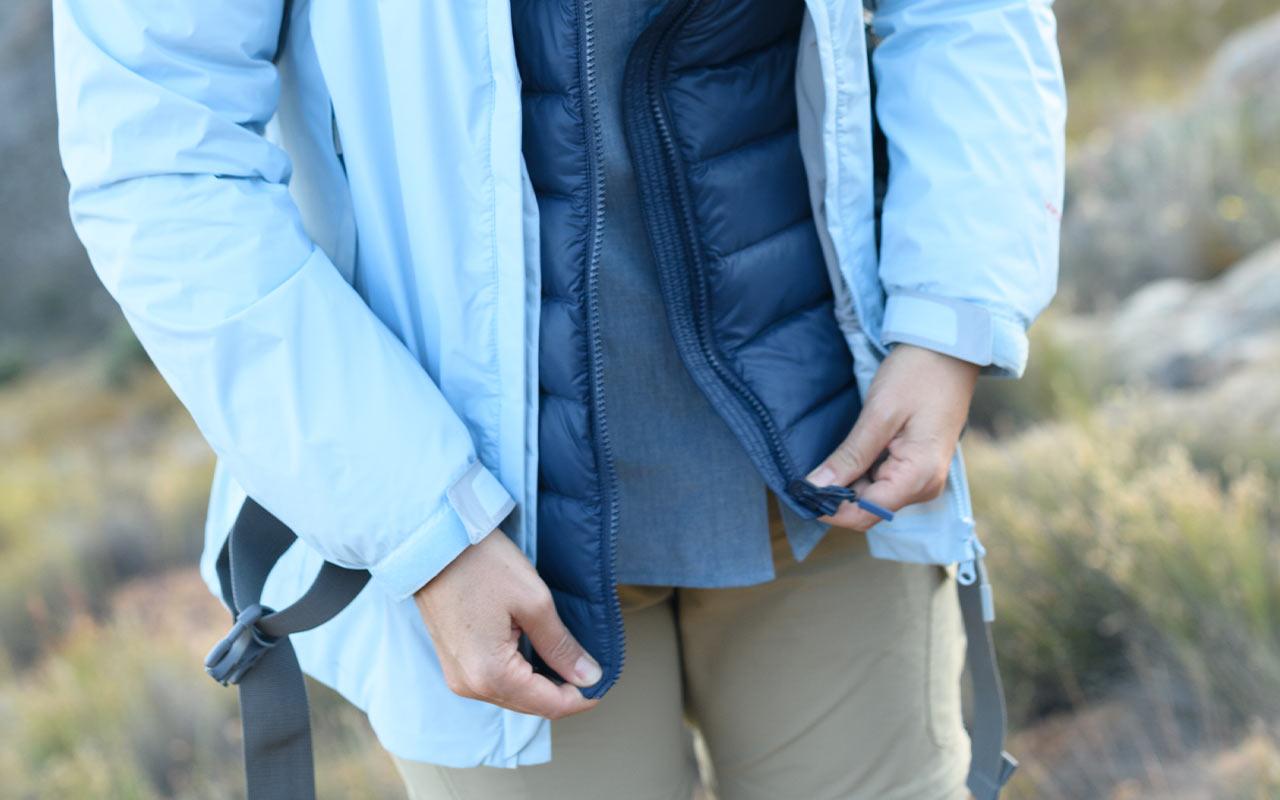 How to Repair a Broken Zip
If your zip isn't zipping as it should, use the below guidelines to get outdoor-ready in no time.
What you'll need:
Zipper-Stop
Zipper-Sliders
Nipper
Pair of Pliers
Here's How:
Step 1: Remove the broken zipper-stop & the faulty parts of the zipper-slider.
Step 2: Attach the new zipper-slider. Now its time to attach the new zipper-stop and secure with your pliers.
Step 3: Remove any pullers from your old zipper-sliders & attach them to the new ones.
*Pro Tip: Bent teeth can easily be solved, although slightly harder with pliers, a pair of needle nose pliers are more precise to make the job easier. Take your pliers and bend the bent teeth back into shape. Don't apply too much force, as you can easily snap the tooth off your zip!
---
How to Change a Zip Puller
The constant on, off of any zipper can sometimes take its toll. Don't stress, it's an easy fix that will have you back in the outdoors in no time.
What you'll need:
Clamp
Zip Puller
Pair of pliers
Here's How:
Step 1: Apply the new zip puller to the broken zip and securely keep it in place.
Step 2: Now it's time to add the clamp over the zip puller.
Step 3: Plier time! Securely squeeze the clamp & puller with your pliers, but don't be too rough otherwise it may shoot out of your grip. You should hear a definitive 'click' sound once the clamp and new puller are secured.
*Pro Tip: We recommend testing out the zipper a couple of times to ensure all elements stay in place.
Adventure extended! Now it's time to plan your next outdoor pursuit.
All of our products are guaranteed to perform. We commit to repair or replace your purchase, at our discretion, should the fabric, materials or construction of the item ever let you down. This excludes wear and tear from normal use of the product, as well as any damage due to improper use, washing or accident. If you have any queries or would like to contact us regarding repairs of your First Ascent product, please email us repairs@performancebrands.co.za or call us at 0211804444. Alternatively, visit our informative Care & Repair guide to answer any of your questions.