Dr Julia Riley is a scientist based in South Africa at Stellenbosch University. Her research focuses on the biology, behaviour, and conservation of South African lizards. Her type of work includes a lot of time outdoors in the field, which requires a lot of outdoor gear that is tough and can work as hard as she does.
We undoubtedly share a few passions here, which is why we couldn't wait to ask Julia about her love for lizards, the places her research has taken her as well as the gear that got her there. Keep reading to find out what she said.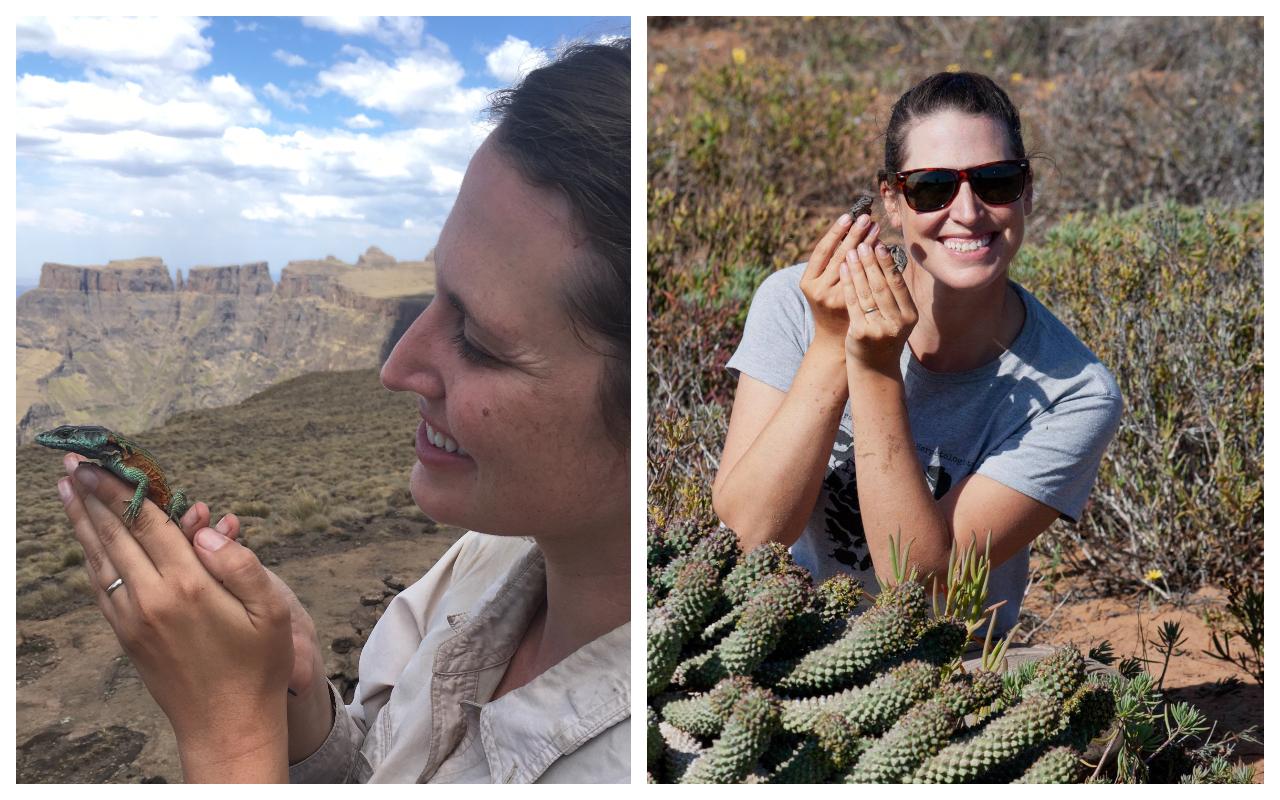 1. What inspired your love for lizards?
Well, this is quite a hard question! I think lizards, in general, are often an overlooked group of animals - although South Africa is home of many proud, colourful, and entertaining types. For example, the Augrabies Flat Lizard is a rainbow-coloured species that lives along the Orange River around Augrabies Falls. These lizards are fast and nimble on the gorges' walls and jump high in the air to capture blackflies along the riverside. They also communicate to each other with gestures. So, I'd have to say that one of the main reasons I love lizards so much is because we still have a lot to discover about their behaviour and biology!
My research focuses on uncovering the secret social lives of lizards. A lot of people think of lizards as 'robotic', 'alien', or 'asocial', which could not be farther from the truth! I am studying a group called the Girdled Lizards, of which many species are endemic (only found) in South Africa. One of these lizards is the Armadillo Lizard. They live in big groups of 20 or more lizards year-round. You can often see them 'sun-bathing' on the side of their rocks in huge groups, all hanging out together. Even though we know they hang out in groups, we have no idea the make-up of these groups. My work aims to uncover if these lizards live in families and I am studying their social behaviour in the field. I really love my job. I try my best to be like a role model of mine, Jane Goodall (but with lizards) - watching their social interactions and learning more about their behaviour. I really enjoy having the chance to make discoveries about the lives of lizards across South Africa!
2. Where in the outdoors do you conduct your research / what are some of your favourite South African spots explored?
I have been lucky to do fieldwork in many beautiful spots across South Africa! I have worked in the veld along the coastline of the Western Cape, climbed koppies in Namaqualand, jumped boulder to boulder along the Orange River, scaled the Drakensberg Mountains up to the alpine grasslands, and explored the wild forests in KwaZulu-Natal. My research spans arid, alpine and tropical habitats. The diversity of the wild spaces in South Africa is outstanding!
3. As someone who spends a lot of time outdoors conducting field research, what tips can you share when it comes to choosing the right gear?
There are three things that I look at most when I try to find new gear for fieldwork. The first is durability – I want to make sure that I get bang for my buck! I am hard on equipment – using hiking boots, outdoor pants and shirts, and backpacks everyday really takes its toll. I need to make sure my equipment is there for me when I need it, so making sure it is robust to an outdoor life is most important. Few things are more frustrating when you are halfway up a mountain or across an arid expanse and your boots blowout or the strap on your pack gives way.
The second thing I look for is equipment that can be used in multiple environments. For example, I need hiking boots that aren't too hot for my work the arid coastal regions of the Western Coast, that have good ankle support for climbing up the Drakensberg Mountains, and are waterproof to keep my toes dry in tropical forests. This is not an easy challenge, because a lot of equipment is made for specific purposes. I've always been a fan of pants that can either roll up into capris or zip off into shorts, because they can be used for multiple environments! It also helps to keep the gear I pack while I travel to a minimum.
The last thing I look for are products that maintain my homeostasis – in other words, not too hot or cold, or too wet or sweaty. It's wonderful to have a top in arid environments that is UV protective, but also light and airy. Or a raincoat that can really withstand a downpour, but also protects from wind if you need it! It's also always a bonus if the clothing is flattering for women. Often, I've felt like I've had to compromise utility for style, and that is a shame.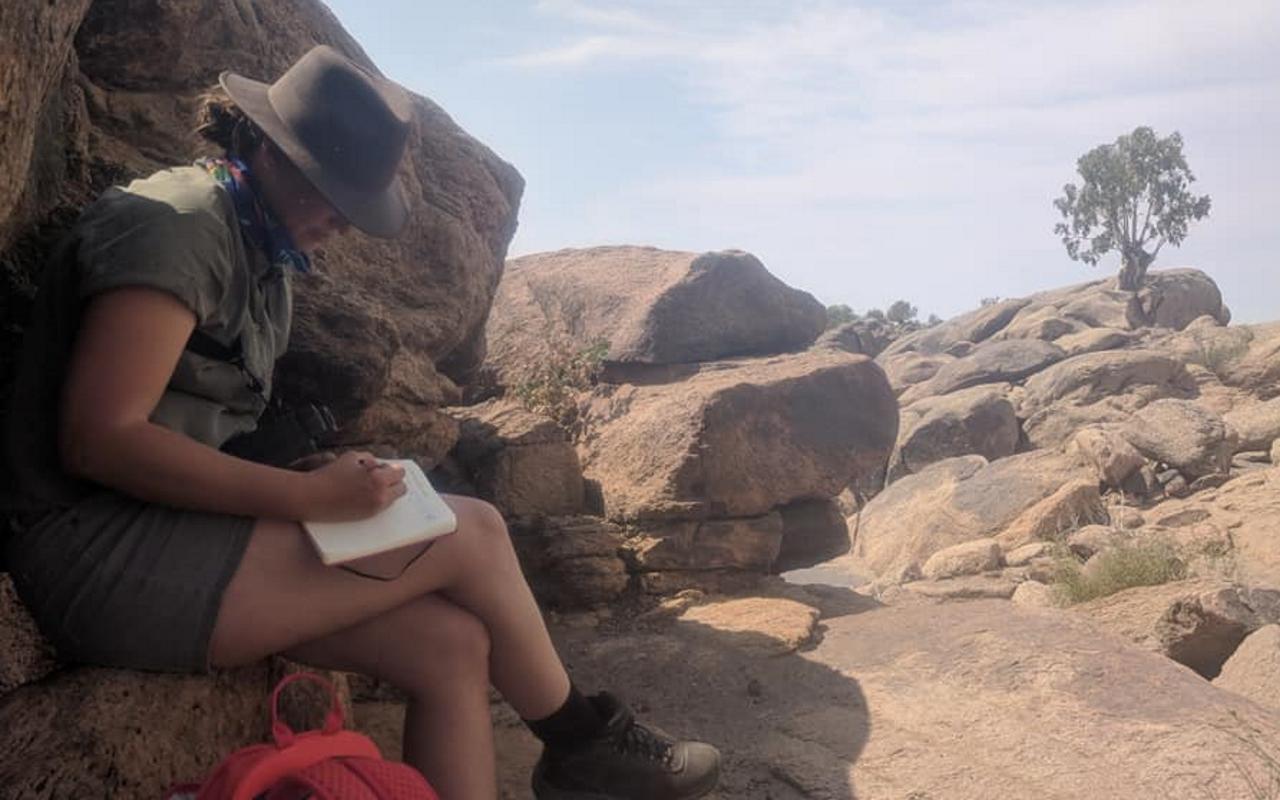 4. What is your favourite First Ascent product and why?
I have been using your Ladies Compass Jacket and your Flint 25L Backpack. Out of those two, I think my favourite must be the Ladies Compass Jacket. On the Western Coast, especially in the evening, the cold winds off the Atlantic Ocean come out of nowhere! Even, if it has been a hot and dry summer day in the veld. I always make sure to pack it when I go into the field. Its size is perfect to throw in my bag without taking up too much space, and this reliable jacket keeps me warm! I even took it to my recent trip to Canada during the winter and it kept me warm even down to -20°C!!! I also love that it is flattering for women, as it's always nice to be stylish too.
5. Can you give us 5 fun facts about lizards?
Definitely!
Chameleons, a regular sight in South Africa, can move their eyes independently from one another! This gives them a leg-up when searching for prey or looking out for predators.

Many lizards' colour depends on if they are male or female. For example, the male Southern Rock Agamas (that you can spot on Table Mountain in Cape Town if you are lucky) have bright blue heads but the females are a more uniform grey.

The Rock Monitor is the heaviest lizard in South Africa – reaching weights of up to 8 kg. The Nile Monitor, sometimes called the Water Monitor, is the longest lizard in South Africa – reaching lengths of up to 2.4 m! Monitor lizards are well-known for how smart they are – they can learn complex cognitive tasks and even be trained to count up to 6 (especially when food is involved)!

Some lizards in South Africa are highly armoured! The Armadillo Lizard's back, sides, and tail are covered in very hard, protective spiny scales. These spines protect them from predators, and the Armadillo Lizard also has a special behaviour it employs against predators – it curls into a tight ball. This makes sure a predator, like a bird of prey, can't access its soft belly and only can get into contact with its spikey back and tail!

Did you know that some geckos in South Africa have quite the voice? Barking Gecko males have a loud "kek-kek-kek" call that you may be lucky enough to hear in the north-western arid regions of South Africa at night. These males are all trying to entice a female to their burrow during the mating season.




Keep up to date with Julia and her adventures via her website and join in her conversation on Twitter.
And if you're planning your own adventures in the mountains, click here to gear up.