Winter in South Africa means something different to you depending on where you live in the country. Layering up is the best way to stay warm and be ready for any changes in the conditions Mother Nature decides to throw at you. When building your outfit, you want to be thinking in three layers; a base layer, mid-layer and outer layer. The right combination of these layers will have you riding through winter regardless of the temperatures and weather. 
Gone are the days of wearing plastic bags inside your shoes and newspapers down the front of your jersey. Although these are still great options in emergencies, we have developed garments that do the job better and can be used ride after ride keeping you warm all winter.
Our top tip: Drinking a pre and post-ride coffees come highly recommended to help to add that extra layer of warmth inside during the deep of winter.
The key to building anything is to start with a good foundation. In the case of winter riding clothing, base layers are the foundation to staying warm. Their primary function is to wick moisture away from your skin and move it to the outer layers for evaporation ensuring that you stay dry.  If a base layer is too heavy or made of more absorbent fabrics, it is more likely to retain the moisture lifted from our skin.
If the layer is loose-fitting, there will inevitably be areas where the base layer is not touching the skin and cannot lift the skin's moisture as desired. That is why a long sleeve is optimal even for a lightweight base layer when paired with long-sleeved winter jerseys.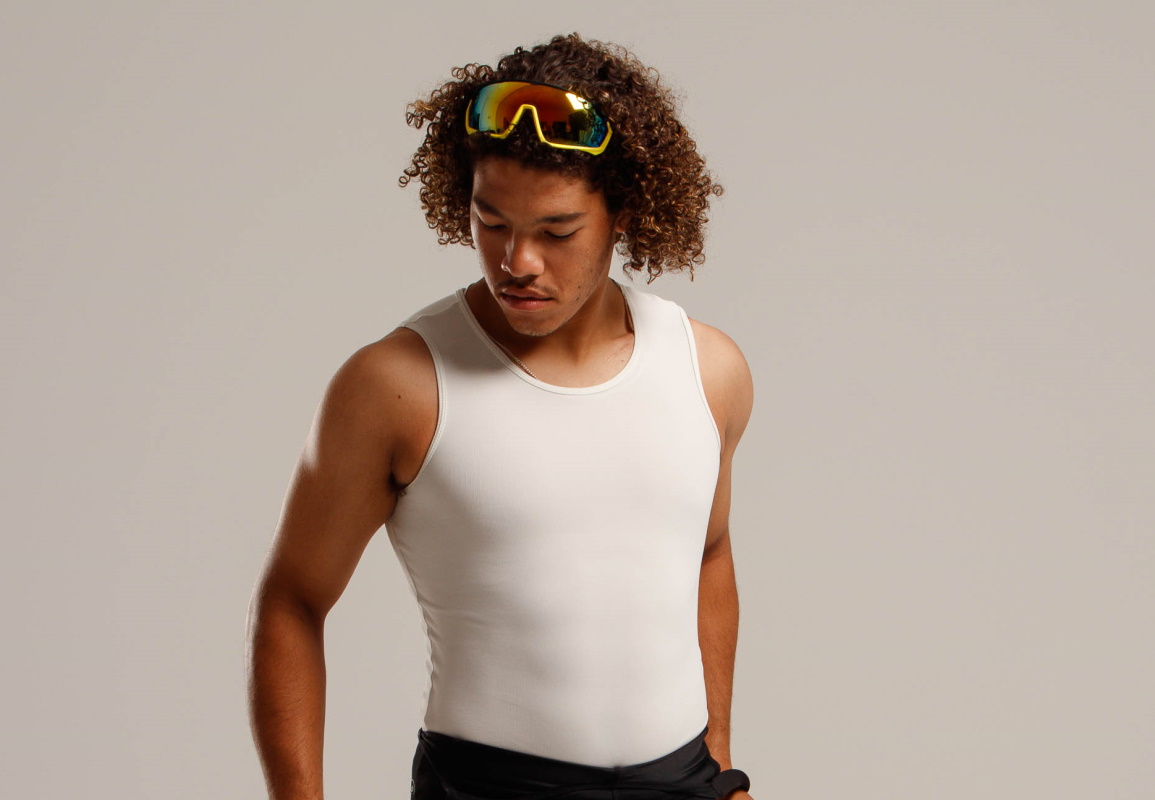 Your mid-layer is your "smart" shirt, this is usually the jersey that you'll end up riding in if the weather warms up. Again it's important the choose something that has quick drying properties, the last thing you want is to be soaking wet from sweat. This layer can be short, ¾ or long sleeve, the choice is yours. When choosing a mid-layer have a look at what the weather is going to do during the ride. What you wear as your mid-layer is also very dependent on the temperatures. If it is looking very cold choose a thermal option otherwise if it is going to warm up later on you might want to wear a light long sleeve or even short sleeve jersey.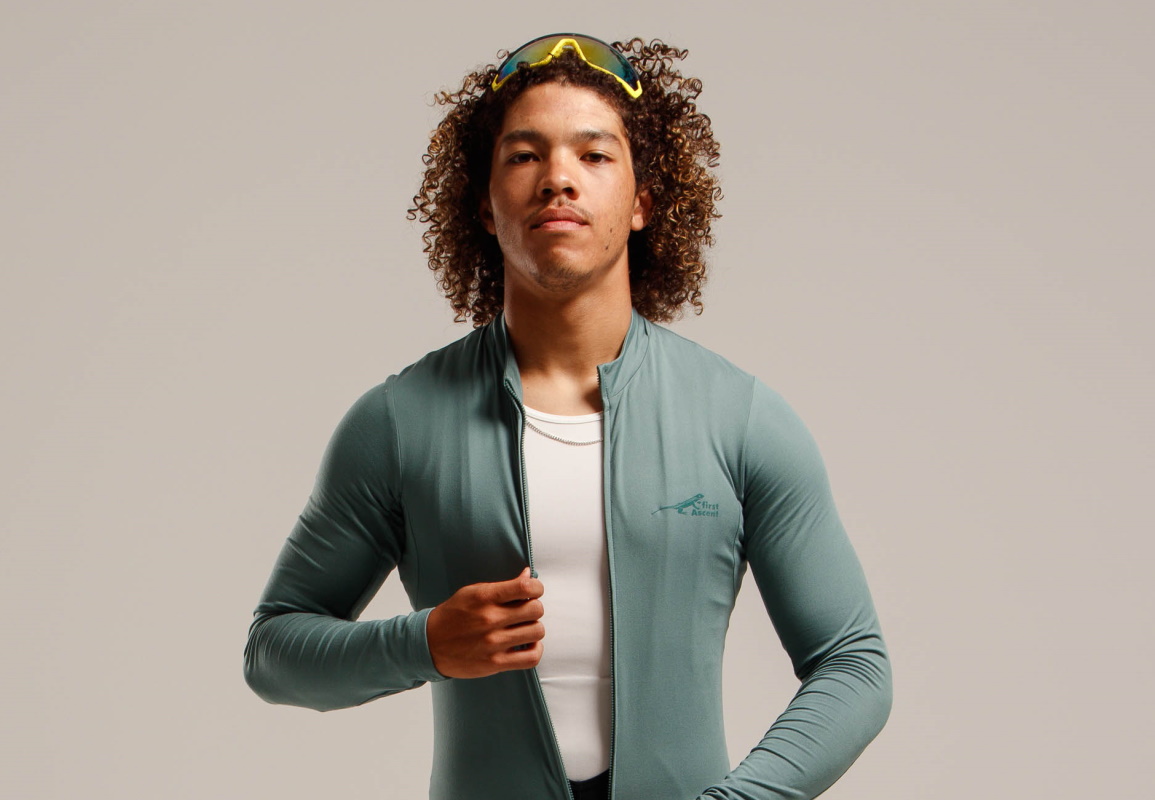 An important layer to make sure that your body heat stays trapped in and no cold air gets to your core. Your outer layer is a game-changer for increasing the warmth of an outfit and keeping the cold out.  These layers are often lightweight enough to put added or removed as the conditions change. Once again it's important to consider the conditions that you'll be riding in when selecting your outer layer. Will the be cold winds or rain, what is the temperature? These questions will help you decide between a gilet or a jacket, waterproof or windproof. A windproof jacket or gilet can easily be unzipped when climbing if you warm up and zipped up again on a descent to block out a chilly wind.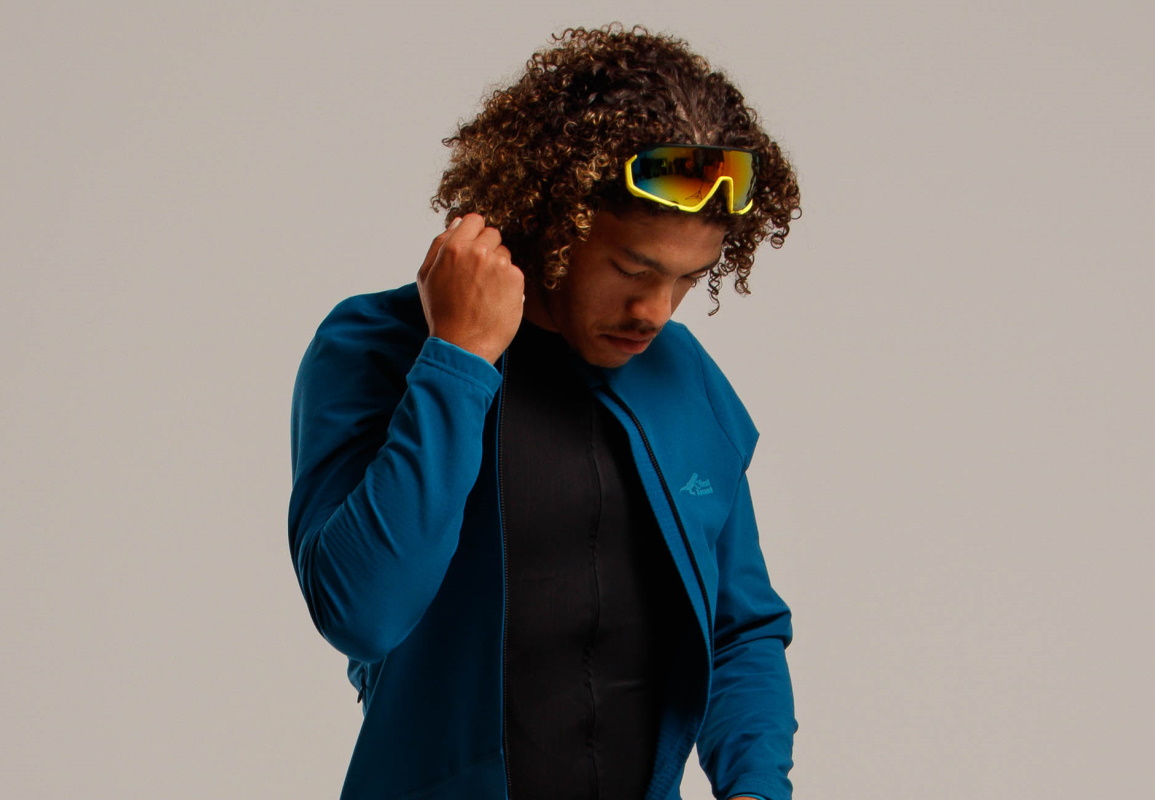 Once you've selected all your layers for your upper body consider what bibs or shorts to wear as well as what extra warmers you'll need. If the weather is looking very cold you might want to add full-length cycling tights or leg warmers. Added accessories like toe covers, neck gaiters and fleece-lined gloves are perfect for keeping the frosty air from your extremities. These accessories can also be popped into your pockets or a handlebar bag if you get too hot later on.

All in all, there's no such thing as bad weather only the incorrect gear so much sure that you're prepared for all the elements.