Kevin Sanders is an adventure-chaser and content creator from Pretoria. He recently took the First Ascent Extreme Glacier Down jacket to the Drakensberg to see how it performed in the cold. Read his review below:
We planned our weekend trip with the aim of catching snow, but alas, not a single flake of snow was observed! It was properly cold though, so I was extremely grateful that I had this trusty jacket with me for the trip.
The one thing that stood out about this jacket was the weight of the jacket in relation to the warmth it provides. I always have to pack relatively 'light' on the clothing side to save weight for my camera equipment and this jacket ticks all the boxes. After seeing how this jacket performed, I am now a true convert. Not only did I have ample space for my camera equipment, I was never cold.
My first impression upon trying this jacket on was the instant comfort provided by the snug fit. With bulky winter jackets, it's often times hard to have the same range of movement as with a lighter jacket, meaning you always end up compromising on warmth - which in my world means the difference between an epic shot, and an okay-ish one because my hands were shaking from the cold. The Extreme Glacier solves this issue entirely. I had ample room for movement while hiking and taking pictures and genuinely never felt constrained.

I've always liked the idea of having one jacket that provides me with warmth, as well as keeping me protected from the rain. I actually stood under a waterfall at Gudu Falls with the Extreme Glacier and was kept dry. I have to mention though that this jacket isn't meant to be used as a rain jacket, but it does provide great water repellent features.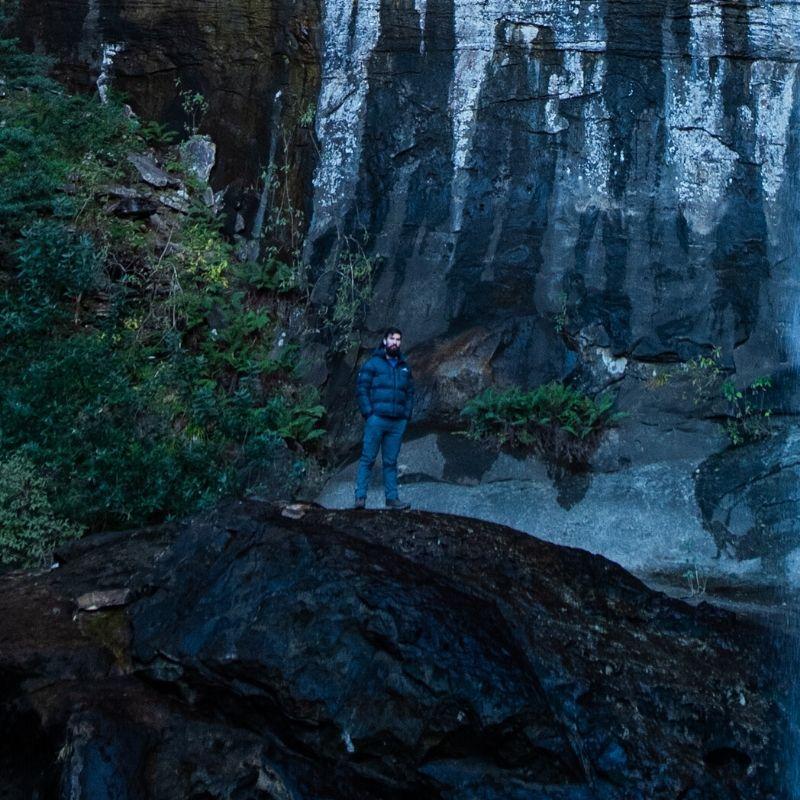 What I appreciate most about the Extreme Glacier is the fact that despite its plump size, it really folds into a small bundle that easily fits in my bag, without taking up additional weight. I've never been a fan of carrying stuff in the pockets of my pants, but I could easily slip my Led Lenser flashlight and Leatherman into the outer storage pockets of the jacket – which are super easy to access by the way.
The Extreme Glacier is definitely a go-to winter jacket that hits the mark of comfort, ease of movement, proper insulation from the cold, and sufficient moisture-wicking properties. The construction is great and one can feel the durability of the outer materials.
If I had to rate this jacket, I'd give it the following score:
Warmth (10/10)
Weight (9/10)
Packability (10/10)
Protection (hood and sleeves) (9/10)
Durability (9/10)
Value for money (10/10)

Shop the First Ascent Extreme Glacier Down jacket here.