The transition into the winter season requires the addition of a few necessities to one's wardrobe, especially a good quality jacket to brave the winter season with. Whether it is a down or a synthetic filled jacket, insulation directly influences warmth, weight, compressibility, packability and water-resistance.
When selecting your insulation preference, be sure to choose a jacket that is best suited to your activities and the type of conditions which you will be faced with.
Let's make that decision easier, below we layout the main differences between the two top jacket insulators – Down vs Synthetic!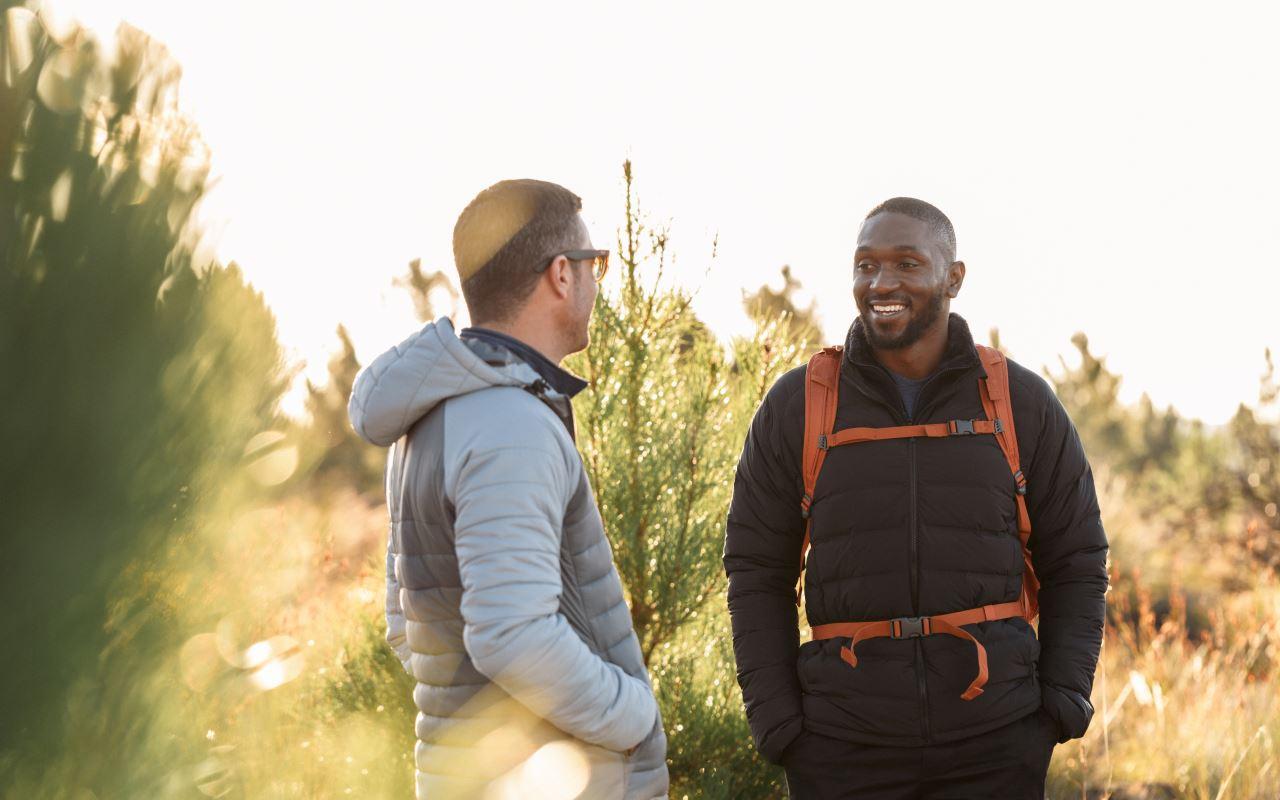 DOWN
Down traps body heat and ensures minimal heat loss, providing superior warmth and ultimate comfort. Down garments are known to be lightweight, easily-compressible, breathable and durable, making them key travel jackets.
All down found in our down garments is responsibly sourced and certified through the Responsibe Down Standard (RDS). Read more on our down blog here: Our Guide to Down Jacket
Downs only shortfall is its ability to naturally absorb moisture, causing the garment to loose its insulating benefits.
SYNTHETIC
Modern advances in Synthetic insulation have made these jackets a strong overall contender to Down. Synthetic insulation has been designed to mimic the qualities of down but retain its shape and insulation properties when exposed to moisture. Synthetic jackets are becoming increasingly more popular and a must-have jacket in winter, for those moments when the weather is uncertain.
WHY DOWN WHY SYNTHETIC
Greater warmth-to-weight ratio Synthetic insulation performs better when wet
Highly compressible and packble, perfect for travelling Dries quickly
Long-lasting if taken care of Easier to care for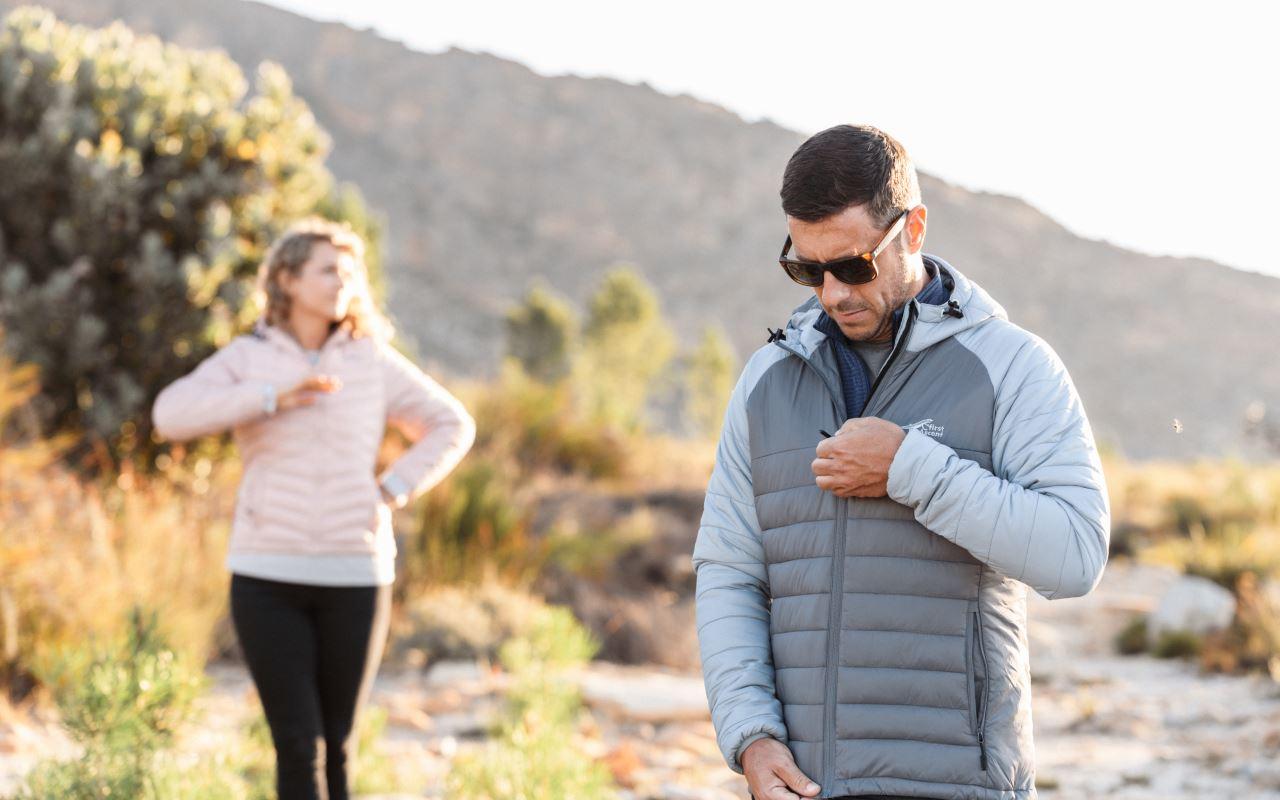 So which jacket insulator is best suited to you?

The answer is based on many factors including the type of activity, price and performance.
Down Jackets are the go-to for drier conditions, where ultimate warmth and superior comfort are required. Being lightweight down jackets are a favourite amoung hikers and commuters, as they are highly compressible, making them easy to pack and go. When it comes to durability down jackets are longer lasting, if properly taken care of. If you are able to spend the extra money, down jackets offer all-round versatility across a variety of activities.
But if you are planning a trip where moisture is imminent, from sweating or light mist, then selecting a Synthetic Jacket, which better manages moisture is a better choice. Synthetic Jackets also offer greater versatility, as they are able to be worn in a variety of different weather conditions.
For more information on how to safely clean & store your Down or Synthetic jacket, read our informative product care & repair guide here.