CORPORATE BRANDING
For your company or team to perform the best, you have to look and feel the best with gear that will not let you down. First Ascent offer a full turnkey corporate branding solution whether it is for your company, staff or sports team. Choose from a wide range of performance tested apparel to suit your style and needs.
First Ascent can facilitate:
Stock selection
Design
CAD's of logos on selected gear before sign off and production
Delivery of order
Preferential rates apply for bulk orders.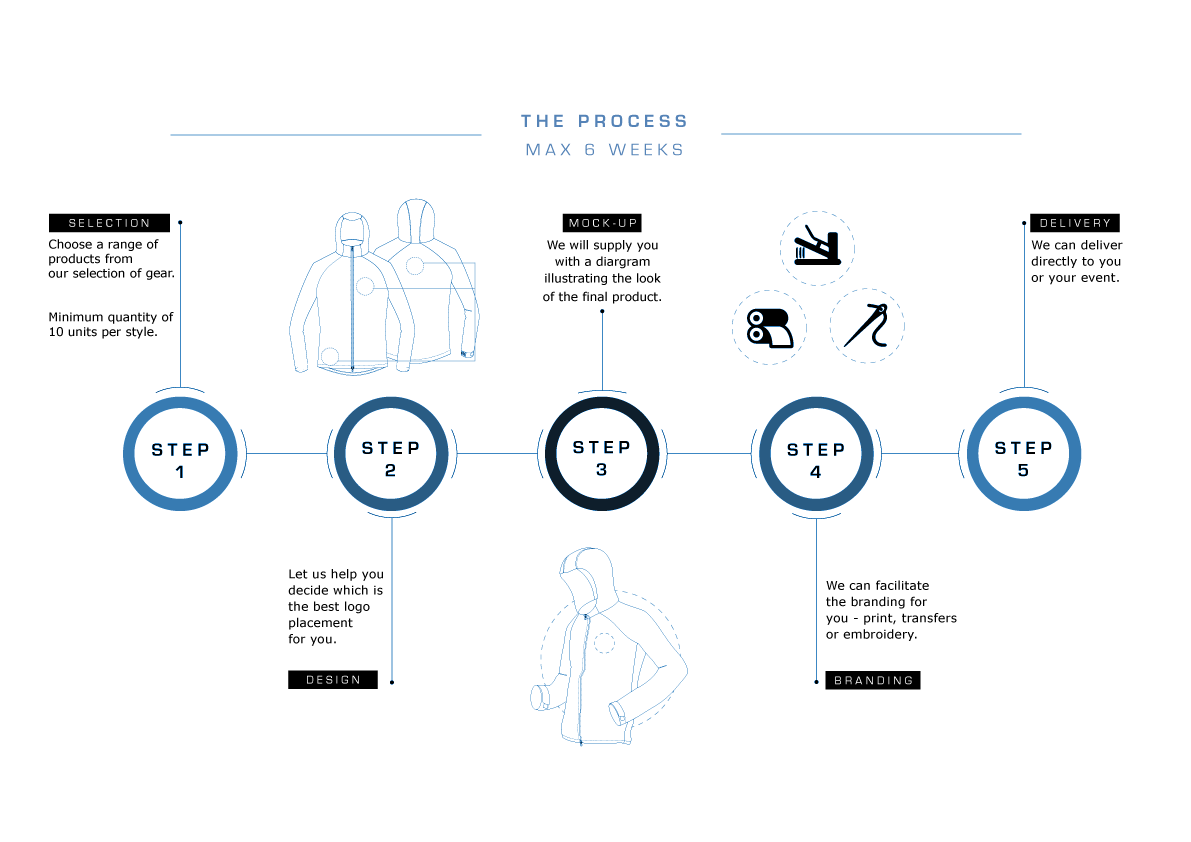 Examples of branded apparel

For any queries or orders, please contact:
Corporate Sales Jean Wyngaardt
E-mail Jean@performancebrands.co.za
Head office 021 180 4444
TERMS AND CONDITIONS
Lead time is up to 6 weeks.
Preferential rates apply for bulk orders.
All orders are subject to the availability of stock according to colour and size.