What do you actually need? Just the basics, water and food and some comfy gear. Sleeping at a beautiful destination after an arduous day in the mountains makes up for all the other luxuries you might not have.
Only a 1-hour drive from Cape Town, tucked away in an isolated valley lies the Agter Tafelberg Vlakte. The walk-in is an easy 10km on a jeep track from the Mountain Club's hut at the bottom of Du Tiotskloof pass on Worcester's side. Access can be arranged through the Cape Town division of the Mountain Club of South Africa (MCSA).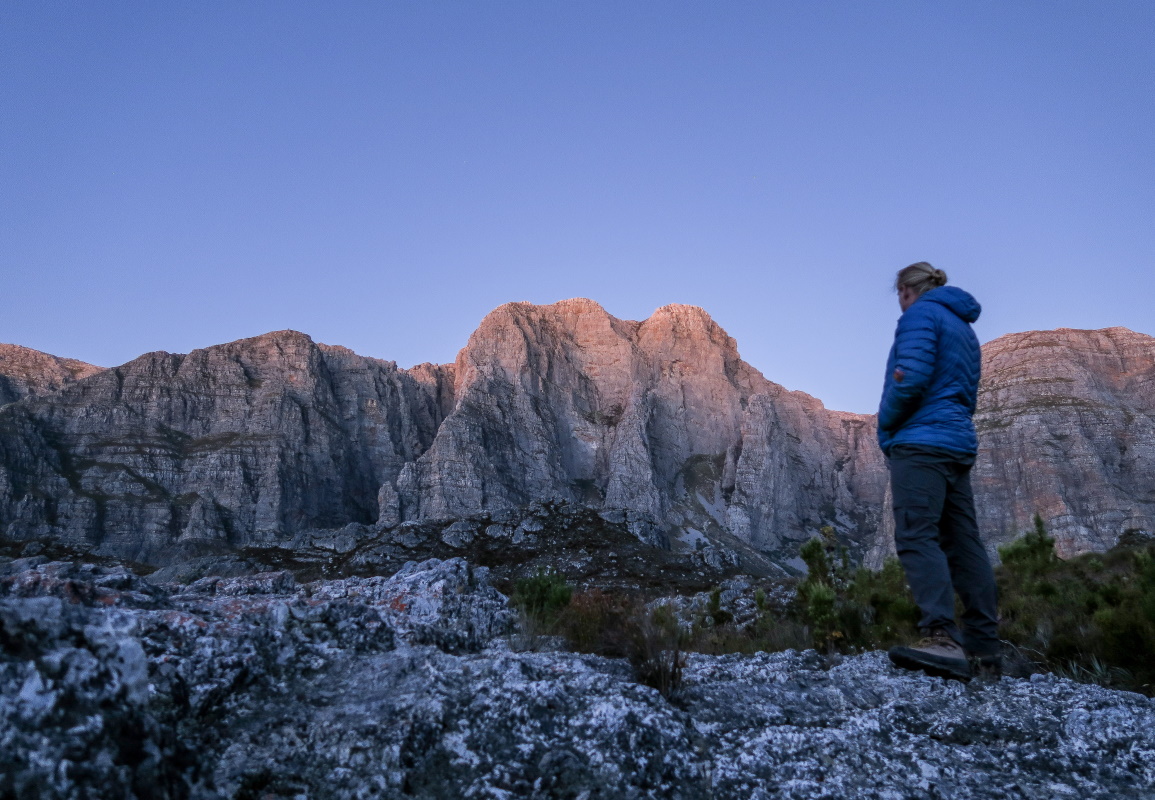 From the top of the pass you have several choices consisting of idyllic hiking terrain and fantastic camping spots. With rivers and streams everywhere you are spoiled for choice for camping spots. The swimming holes in the area are my favourite during the summer months. There are plenty of peaks to climb too, Klein and Groot Wellington Sneeukop, Slanghoek pile and peak are some great options. Access to this area can be arranged through Cape Nature.